Marvel to Cancel Star Wars Comic in November With #75 – Will A Relaunch #1 Be Far, Far Away?
Marvel Comics' November 2019 solicitations have two listings for Marvel's ongoing Star Wars series from Greg Pak and Phil Noto, for issue #74 and #75. And naturally, #75 is a big one. But will it really be the last one? The say Final Issue. The only question to ask is does that mean a new Star Wars #1 in December? Or in January? Maybe they might even call it The Empire Strikes Back now?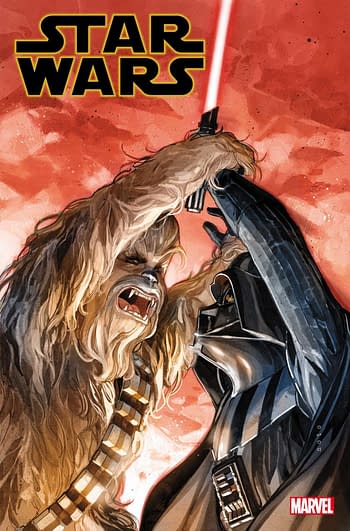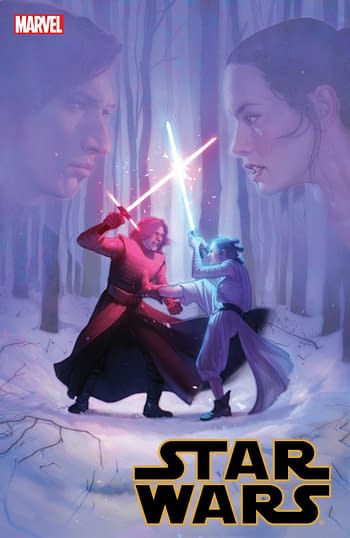 STAR WARS #74
GREG PAK (W) • PHIL NOTO (A/C)
ACTION FIGURE VARIANT COVER BY JOHN TYLER CHRISTOPHER
STAR WARS GREATEST MOMENTS VARIANT COVER by PAULINE VOß
WOOKIEE VS. SITH!
• Our three stories converge as the rebels' plan to destroy the Empire's fleet come to a head! But can LUKE really trust the grifter WARBA CALIP?
• Can HAN, LEIA, and DAR CHAMPION survive a head-on battle with a STAR DESTROYER?
• And what happens when CHEWBACCA takes on LORD VADER himself in hand-to-hand combat?
• And the Rebellion's search for a new home…a base safe from the reach of the Empire…begins.
STAR WARS #75
GREG PAK (W) • PHIL NOTO (A/C)
ACTION FIGURE VARIANT COVER BY JOHN TYLER CHRISTOPHER
STAR WARS GREATEST MOMENTS VARIANT COVER by CHRIS SPROUSE
VARIANT COVER BY GREG LAND
FINAL ISSUE! IT'S A TRAP!
• The epic REBELS AND ROGUES storyline reaches its explosive end! Can THREEPIO save the rock people of K43?
• Is WARBA the master or the student? Which Champion falls?
• And how much of LUKE'S desperate plan has DARTH VADER foreseen from the beginning?
• The search for a new rebel base continues!
40 PGS./Rated T …$4.99