Early in the year, Al Ewing, Salva Espin and Paco Diaz create a mini-series, You Are Deadpool which worked as a both a comic, and a choose-your own-adventure game. Obviously it worked better as a collection, so you didn't have to wait a month to make your next move. But Marvel UK have gone one better in their version of the collection.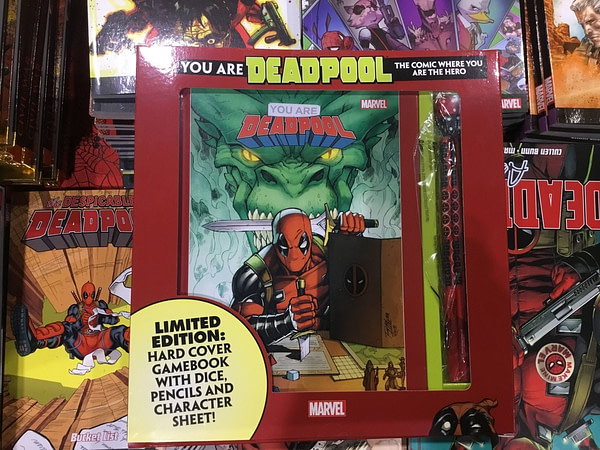 They have produced it and sold it in as an actual game, rather than just a comic book collection, complete with packaged dice, pencils nd character sheets at you read – and play – the comic.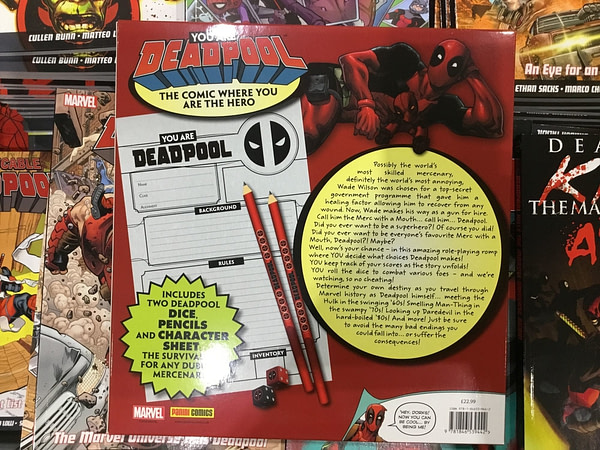 This isn't available in the US, Marvel UK only published 1500 of them, and they were exclusive to HMV's comic week in the UK. Maybe if Marvel US are interested, they can call up and ask for the files?
Marvel UK will be selling copies at MCM London Comic Con… while they still have copies left to sell.