Marvel's Demonic Spider-Man Rek-Rap Is A Complete Wanker (Spoilers)
Today's Amazing Spider-Man #18 takes Rek-Rap where no Spider-Man comic has gone before, unless you count Cerebus. Which I do.
---
The first appearance of the demonic entity of limbo given the Spider-Manlike identity of Rek-Rap was in Amazing Spider-Man #17, selling for $8 on eBay or up to $20 for the 1:25 variant that first featured this strange knockoff of the original on the cover. But in Amazing Spider-Man #18 out today, as well as storylines that will continue to give Ben Reilly fans heart attacks, Rek-Rap gets an even higher profile, teaming up with Spider-Man, and introducing a few new phrases to the Spider-vocabulary.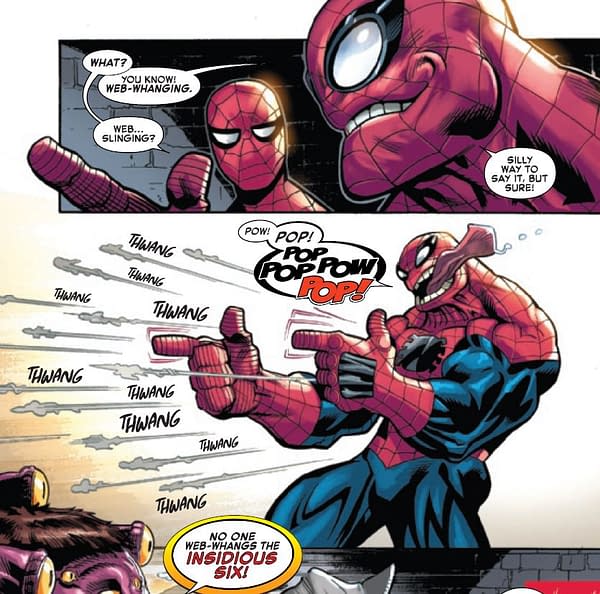 Web-Whanging. "Whanging". Let's say it again, "Whanging." And the ejection of Rek-Rap's web fluid bullets looks more ejaculate than ever. Moving on…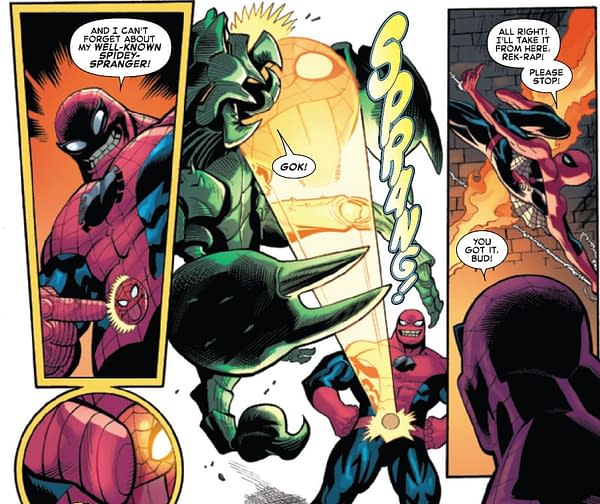 Spider-Spranging. I mean, seriously, look at that visual and placement from Rek-Rap. And "sprang" is the sound effect from a very different comic book. Still moving on…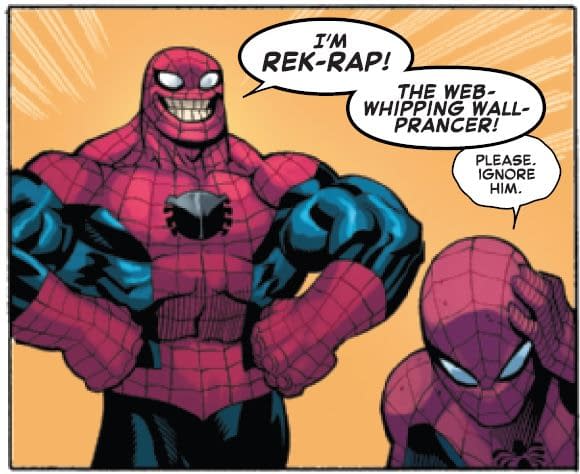 Rek-Rap wall Prancing. Can I be the only one here to recall Dave Sim's simultaneous parody of Spider-Man and Don Simpson's Bizarre Heroes in Cerebus as… The Wanker?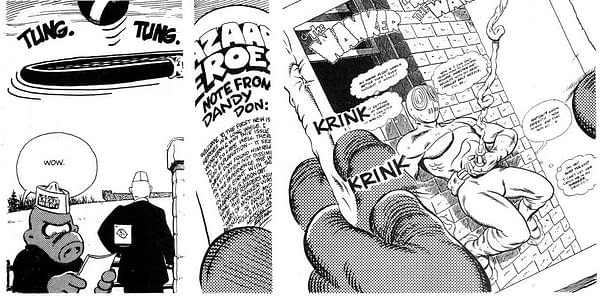 Something that reflected both Don Simpson's self-published superhero work and his porn-ish work for Eros Comics and the like? In which a "sprang" sound effect would have been very appropriate?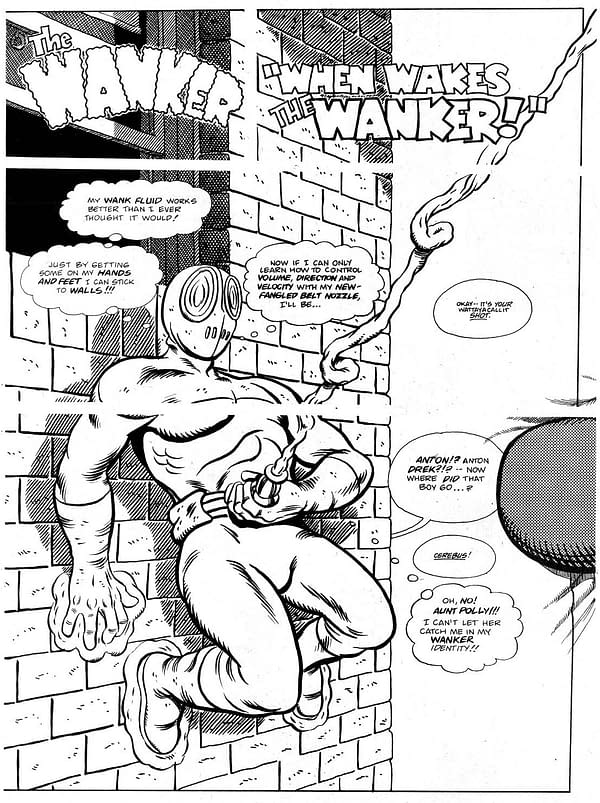 Which Cerebus falls in love with, but which the Rolling Stones and Marty Feldman enjoy for very different reasons indeed?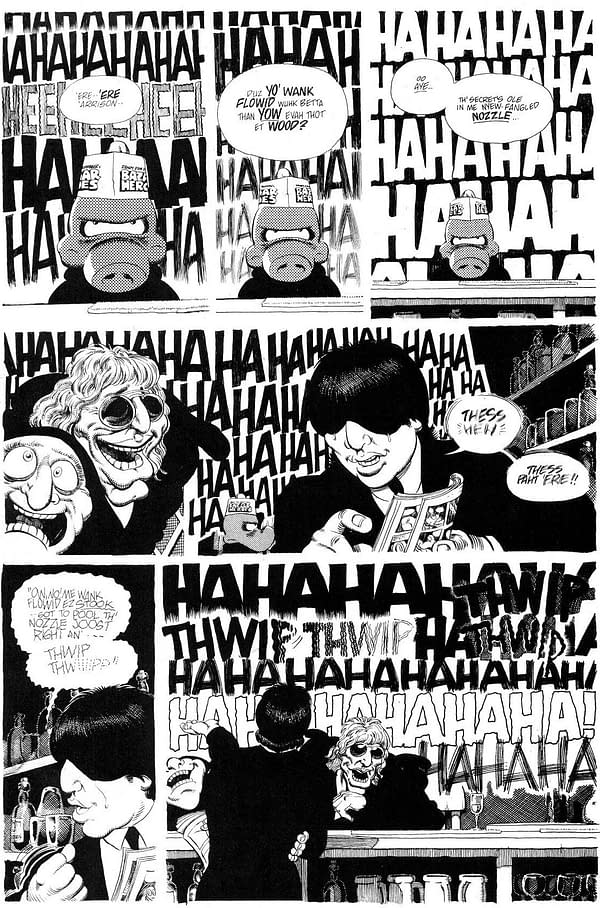 Today's Amazing Spider-Man just brings the two closer than ever before.
AMAZING SPIDER-MAN #18
MARVEL COMICS
NOV220766
(W) Zeb Wells (A) Ed McGuinness (CA) John Romita Jr.
As if the normal run-of-the-mill demons of Limbo weren't enough? Spider-Man finds himself facing a small army of demonized versions of his rogues' gallery! Can he make it home to stop Chasm and the Goblin Queen?!In Shops: Jan 25, 2023
SRP: $3.99
AMAZING SPIDER-MAN #17
MARVEL COMICS
OCT221058
(W) Zeb Wells (A) Ed McGuinness (CA) John Romita Jr.
Round One is over! Peter Parker finds himself trapped in Limbo. Peter not only has to find his way back home, but he has to do it in a truly hellish fashion. And who is shadowing him?
Rated TIn Shops: Jan 11, 2023
SRP: $3.99