Marvel's Stan Lee Tribute Banner to Appear on More Marvel Comics Covers
A few weeks ago, Bleeding Cool published a list of Marvel Comics titles which would be honouring the co-creator of the Marvel Universe, Stan Lee, with a banner and a black back cover. We also published a gallery of how some of them will look.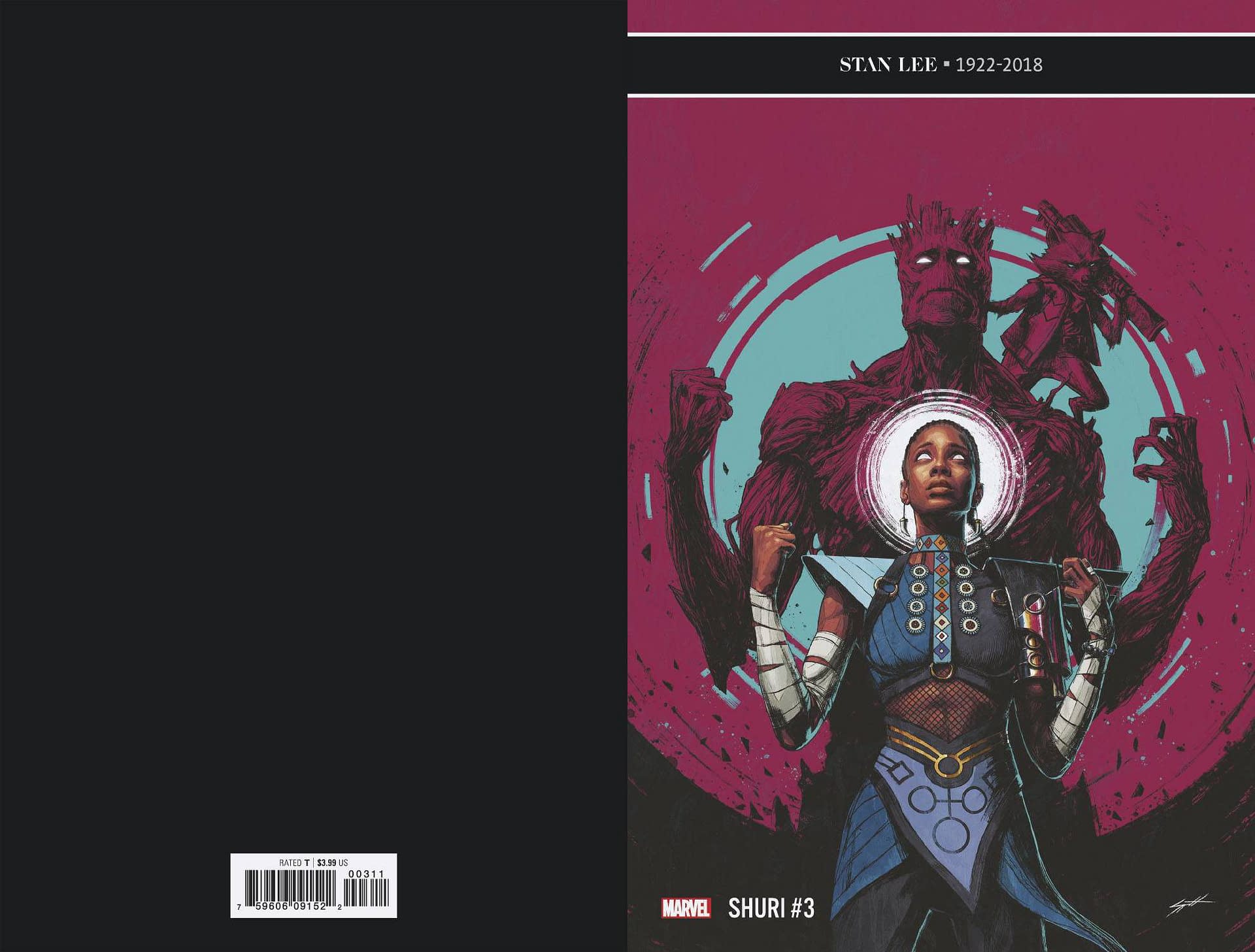 We now have a list of the other titles which will also feature that trade dress. All the standard covers will feature the banner, and select variant covers depending on their nature.
CHAMPIONS #1
DEADPOOL #8
IMMORTAL HULK #11
INFINITY WARS: INFINITY #1
KILLMONGER #3
MAN WITHOUT FEAR #1
MARVEL KNIGHTS 20TH #5
MR. AND MRS. X #7
SHATTERSTAR #4
THE UNSTOPPABLE WASP #4
TONY STARK: IRON MAN #7
UNCANNY X-MEN #8
WINTER SOLDIER #2
And here is the previous list.
Amazing Spider-Man #12
Black Panther Vs. Deadpool #3
Captain America #6
Champions Annual #1
Defenders: The Best Defense #1
Domino #9
Exiles #11
Extermination #5
Iceman #4
Infinity Wars #6
Infinity Wars: Fallen Guardian #1
Killmonger #2
Marvel Knights 20th #4
Old Man Hawkeye #12
Runaways #16
Season's Beatings #1
Shuri #3
Spider-Geddon #5
The Life Of Captain Marvel #5
The Punisher #5
Thor #8
Tony Stark: Iron Man #7
Uncanny X-Men #6
Weapon H #11
West Coast Avengers #6
Fantastic Four #5
Superior Spider-Man #1
Uncanny X-Men #7
X-Force #1