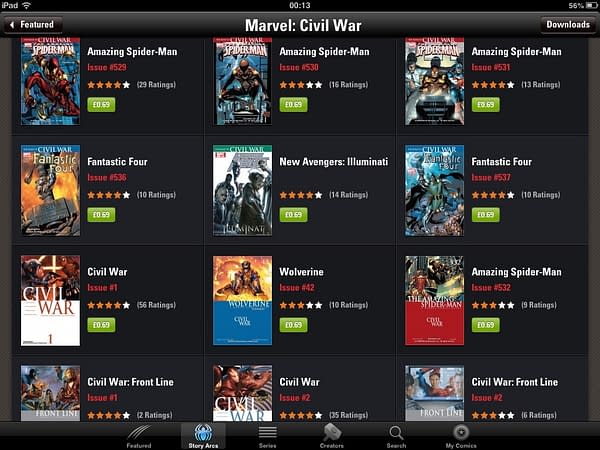 The classic Civil War event from Marvel Comics, both the original series and the spinoff and crossover titles, are all at ninety-nine cents on Friday. The sale has just hit the UK, expect to see it coming to a time zone near you.
Hmm, for some reason the Black Panther wedding to Storm isn't discounted. Maybe they don't want you to read it anymore…
Enjoyed this article? Share it!