Posted in: Comics | Tagged: Comics, entertainment, kickstarter, matt furie, pepe the frog
---
Matt Furie Launches Kickstarter To Save Pepe The Frog's Reputation And Bring Him Back From The Dead
Because Pepe The Frog was appropriated by the alt-right movement for meme after meme last year, creator Matt Furie killed him off. But now he is trying to bring him back, with a Kickstarter and brother Jason Furie.
Being one of Time Magazine's 25th most influential people on the internet might help. After all, we're writing about him now!
"Before Pepe the Frog was a meme designated a hate symbol by the Anti-Defamation League, he began his life as a blissfully stoned frog in my comic book Boy's Club where he enjoyed a simple life of snacks, soda and pulling his pants all the way down to go pee. Boy's Club debuted in 2006, Pepe became a meme around 2010, then stuck around the internet long enough to become an institutionally recognized hate mascot. Needless to say it's a nightmare so I killed him off. But now I'd like to bring him back, and I'd like to ask your help in funding a new zine celebrating a resurrected Pepe, one that shall shine a light in all this darkness and feel good again." -Matt Furie
So now Jason Furie and Matt Furie have created a Kickstarter campaign aiming to resurrect his character Pepe the Frog as a universal symbol for peace, love, and acceptance. The project's main goal is to create a brand new zine in the spirit of the original Boys Club showing the rebirth of Pepe the Frog and the story that follows.
Visit the new Kickstarter campaign page for all the details, ---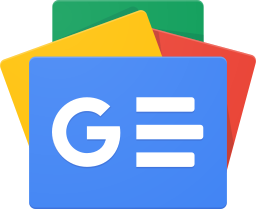 Stay up-to-date and support the site by following Bleeding Cool on Google News today!