Posted in: Comics | Tagged: artist alley, comicon, idw, Madefire Studios, san diego, sdcc, small press
---
Matt Harding Does Comic Con – The Places To Visit At The Artist Alley And Small Press Booths. Part 1
Matt Harding write for Bleeding Cool:
I'm taking this convention in waves as I try to wade through masses of humanity to get glimpses and peeks at the treasure trove that is the small press and artist alley sections of this year's San Diego Comic Con. All my peeps here at Bleeding Cool have you covered on the panels and breaking news, so hitting you with info and pics of some of the cool art that I found walking aro.
The team over at Madefire Studios are making some major waves as they lead the charge on digital comics. Somewhere in between motion comics and comixology, these digital comics are not only fun to read and watch but to interact with as well, featuring 360 camera angles that the reader controls, and interactive "choose your own adventure" options. In the past, Madefire has brought us books from the very talented artists Liam Sharp (Judge Dredd, X-Men), Ben Wolstenholme, Kinman Chan, Dave Gibbons (ever heard of the Watchmen?) Brian Bolland, Bill Sienkiewicz (the artist for the classic Electra graphic novel), Mike Carey, Mark Texeira, Robbie Morrison, Dougie Braithwaite, Gary Gianni, Gary Erskine, Angus McKie, Jimmy Broxton, James Campbell, Kevin Buckley, Ben Templesmith, Ben Abernathy, Joe "Otis" Costello, Englund Graves, and many, many more. Their titles are diverse and interesting from titles such as "Mono" and "Testement." Recently Madefire has partnered with IDW, and it was announced early Thursday that they will be bringing popular titles like Star Trek, Transformers, and many other IDW titles to life with their innovative app. Amongst this news was the announcement of their partnership with Deviantart to bring the tool that allows them to create these awesome motion comics to anyone who uses the popular art browser. So, get ready to start making your own motion comics. Madefire can be found at BOOTH 4902/4904 in the illustrators section through the doors by the bag check. Also, check out their website at www.madefire.com.
Next up is the very talented Jose Lopez, an artist whose work you've seen on the cartoon Transformers Prime. Jose has a booth way over on the other side of the room from Madefire at H9 in the exhibitor tables next to the lounge. Right now Lopez is showing off his awesome upcoming video game for the PS4 as a playable demo, but it was his book that caught my drifting fan boy eye. The book is called "Mariachi Samurai" vol 2 (don't worry about being behind in the story, vol 1 is a sketchbook). Let me tell you, this book is probably the most beautiful thing I have seen in a long, long time. It's only 20 bucks, and comes in hardcover, with a slip cover to boot, and a personalized sketch done on the inside cover. The name of the book explains the story perfectly, with smooth, expressive artwork colored in a vivid spectrum of pigments. You'll love this book. Go buy it and eat some nachos in the lounge while you read it, and you'll thank me later. Check out his work at www.desoluz.com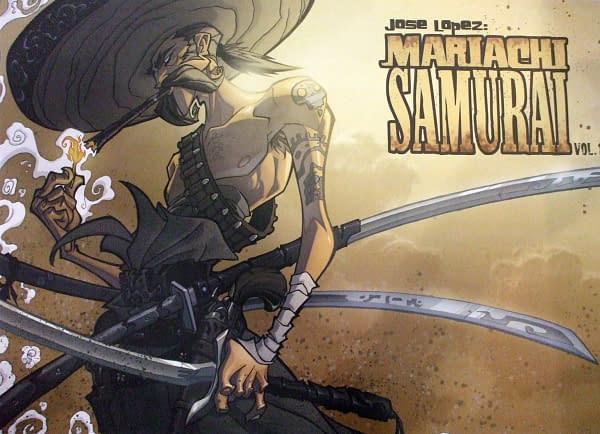 For the next artwork I found, you won't have to travel very far at all, and it's an artist that is native to my hometown of San Francisco named John Giang, whose work I first became familiar with when I saw it hanging in the gallery section of the Mission St Comics store that I loiter in every week until they have to forcibly remove me from the store (kidding, they love me there). Little did I know that this Giang guy has worked on 3D concept art from every single awesome movie that I've seen in the last five years, from the Avengers (alien ship and costume designs) to Pacific Rim (he created the sword, the walking apparatuses, and a lot of the other cool stuff). Well, this guy is selling prints, some of them AWESOME line art variants that are heavily limited (I shouldn't be telling you this because I want one for myself) over at his booth in the same section as Jose Lopez over by the lounge, booth H4. Also, check out his website at www.orbitalharvest.com ---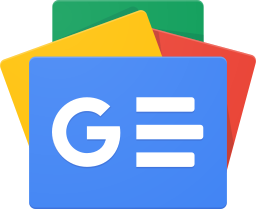 Stay up-to-date and support the site by following Bleeding Cool on Google News today!