Matt Murdock's Best Christopher Priest Impersonation – Daredevil #6 Preview
So we're reading this preview of Daredevil #6, in stores on Wednesday, and as far as we know, Daredevil has never spoken with Christopher Priest, mostly because Christopher Priest is a real person and Daredevil is a fictional character. However, you might be surprised to learn that the two share certain viewpoints.
In a recent interview on Newsarama, Priest said of Vampirella:
Nrama: So Priest – Vampirella's here on Earth. What would you do if you found yourself, I don't know, sharing a cab with Vampi?

Priest: I'd ask the driver to pull over and let me out. I'm a Christian, so I have these issues with all of that "fornicating in your mind" stuff. I don't live a perfect life but I try to avoid cluttering up my conscience. Among the things the printed page cannot convey is the amazing, intoxicating glow and, yes, smell of a woman.

All women are beautiful, from 8 to 80, regardless of weight, height, or nationality. I wouldn't share a cab with a woman as under-dressed as Vampi, which sounds hypocritical because I'm writing her. But I write Deathstroke, too, and wouldn't share a cab with him, either.
Mmm. Well, this preview of Daredevil #6 starts off…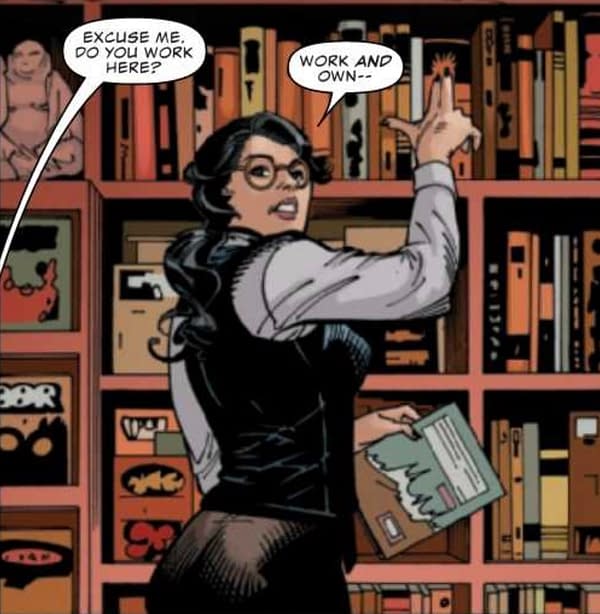 And Daredevil immediately feels the need to let readers know that he's not a creep.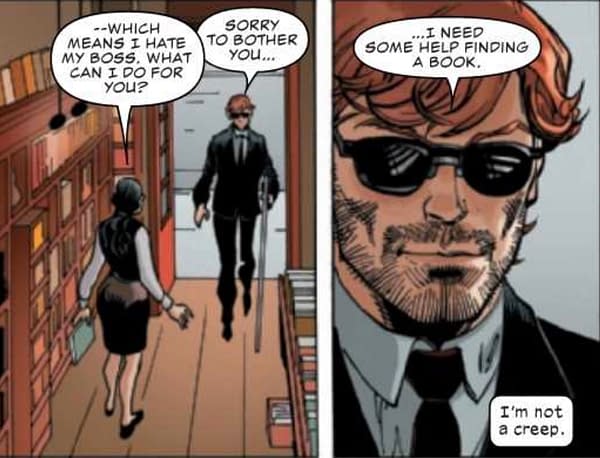 And yet…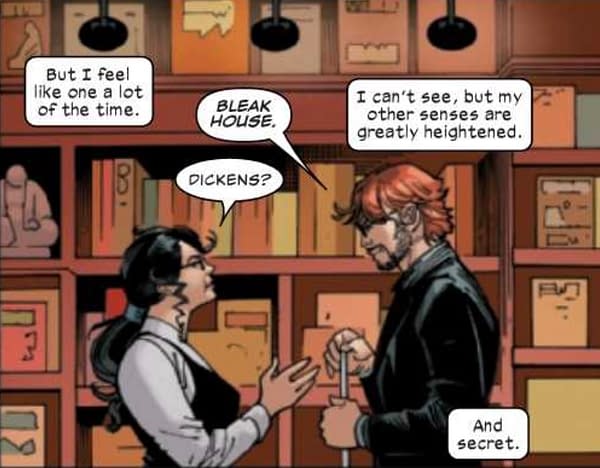 Daredevil is using his heightened senses in a less than savory way, it seems…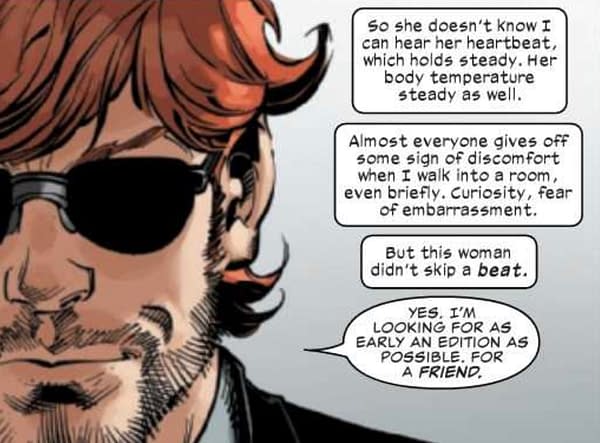 Including the scent of this woman…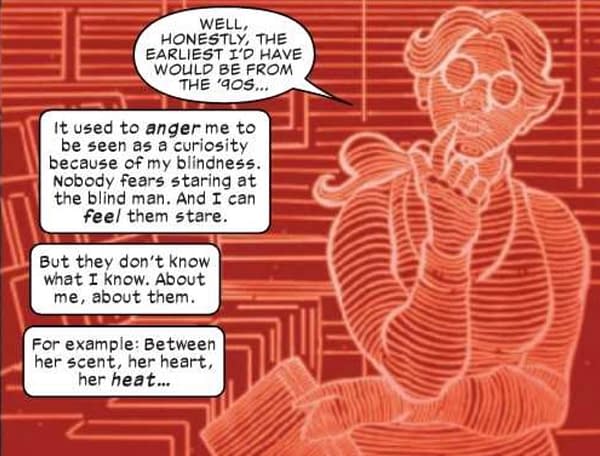 A scent that one might refer to, if one were Daredevil or Christopher Priest, as intoxicating…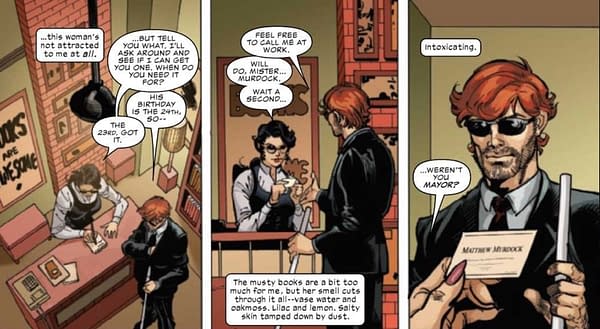 Daredevil is definitely affected by this, even if you can't smell it on the printed page.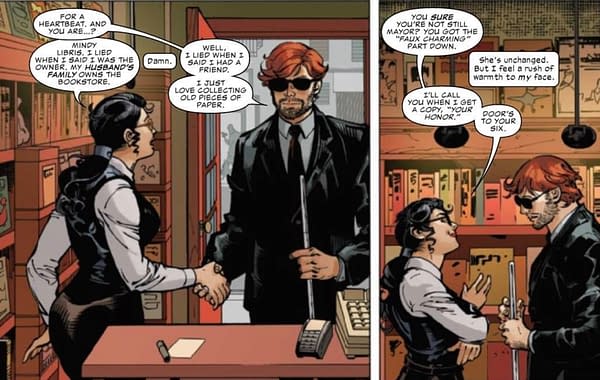 Again…

Daredevil #6 hits stores on Wednesday.
Daredevil #6
(W) Chip Zdarsky (A) Lalit Kumar Sharma (CA) Julian Totino Tedesco
Daredevil has disappeared from Hell's Kitchen – and in his absence the real devils are just starting to come out to play…
Rated T+
In Shops: May 29, 2019
SRP: $3.99