Posted in: Comics | Tagged: 22 Brides, All Star Western, amanda conner, ash, batwing, buddy scalera, dan didio, denver, Forager, harley quinn, jimmy palmiotti, joe quesada, jonah hex, justin gray, New York Comic Con 2013, Painkiller Jane, Paper Films, Queen Crab, The Monolith, The Resistance
---
Meet the Mayor: The Life and Times of Jimmy Palmiotti Part II
By Nikolai Fomich On Friday, October 18, at New York Comic Con, Jimmy Palmiotti sat down to talk with photographer/writer/Jedi Knight Buddy Scalera, in a session modeled after Inside the Actor's Studio. As detailed in Part I of this report, Palmiotti spoke at length about his life and times, recounting his early years, how he broke into comics, and his adventures with Joe Quesada. Here is Part II, in which Palmiotti details his career switch to writing, his creative process, and his future projects. Severe computer problems delayed the publication of this article – apologies to readers.
But hey, Jimmy's worth the wait!
BREAKING IN AGAIN: OR, HOW TO BUILD A GIANT TELESCOPE ON THE ROOF Over the course of his first decade in the business, Jimmy Palmiotti had established himself as an artist's inker, someone who captured and preserved an artist's penciling style while adding clarity and depth. But Palmiotti had not only become an accomplished inker. He had also dramatically reshaped the comic book scene with Joe Quesada, imbuing the industry with an optimism and inclusive kind of confidence not seen since the early '90's.
Moreover, Palmiotti used his success to give back. One-third of original art is often returned to the inker, Scalera explained, and he revealed that Palmiotti regularly sells that art to make money for charities, supporting causes from fighting breast cancer to helping firemen. But though he loves doing it, Palmiotti said he sometimes gets overwhelmed. "I get thousands of requests on Facebook and I feel like I need an assistant just to take charity [requests]. Everybody's got problems." With the exception of his Ash and Painkiller Jane art, which he never got rid of because "it feels really personal," Palmiotti is more than happy to part with the pages he's inked. "If you want any original art, I won't miss it," Palmiotti said. "I've got stacks of art. To me it's a pile of stuff with ink on it. It hurts my head to look at it. [I see] blood, sweat, and tears. 3 AM blurry eyes."
But while his inking had earned him repute and his geniality respect, Palmiotti knew his time as an inker was drawing to a close. "I saw digital coming, things dying," Palmiotti explained. "And there were not as many inkers as before."
Digital inking had already become standard practice in the animation industry, the method having been used as early 1989 in Disney's The Little Mermaid. The comic book industry held out a little longer, mostly, as Sean Murphy noted, because of tradition and the perception that readers wanted that traditional "comic book look" inkers helped provide. But as digital inking companies gained the ability to replicate a variety of art styles, publishers became more receptive to the new practice. Many feared inking as a profession would become obsolete. And so some, like Palmiotti, slowly cultivated other skills, waiting for the opportunity to begin anew.
Palmiotti had his eyes on writing. He had used his time at Event Comics to practice on the titles he had helped create: Ash, Painkiller Jane, and 22 Brides. Capping his run onDaredevil by co-writing #12 with Quesada, Palmiotti began to look for a serious writing gig. And just as he had collaborated with others to produce art, Palmiotti began searching for a partner with whom to write. He found one in Buddy Scalera, a friend from the Marvel Nights parties. "We started hitting up Marvel and DC," said Palmiotti. "[We] started talking to a mutual friend, Mike Marts – he's now doing a great job on the Batman line! Finally I was asked, "Would you like to write a couple issues ofDeadpool?" Buddy and I had been talking, and we thought, "Yeah, let's do it together."…I always like to collaborate. This job should be fun. Sitting in a room by yourself and writing, I'm not sure how much fun that is."
Six months after his Daredevil issue, Palmiotti was on Deadpool, soon to be joined by Scalera. It was his first mainstream writing gig and Palmiotti knew he had to prove that he had what it takes. "It's like the guy who paints your house and says he can build you a giant telescope on the roof," Palmiotti joked. "It was something I always had an eye on, something I always wanted. Writing was born out of frustration. You think you can do it – you think you can do anything. [That kind of thinking] is one of the best qualities to have and one of the worst."
Palmiotti's Deadpool work was a success, the numbers picking up in the thousands on a book that had been slated to be cancelled. His run on the title lasted ten issues, from November of 2000 to August 2001, Scalera continuing on for a little while after that. But while Palmiotti had inaugurated his writing career at the House of Ideas, it was at Marvel's distinguished competition where he would kick things into high gear.
TALL TALES: JIMMY THE WRITER
Palmiotti had been pitching idea after idea to both DC and Marvel for years, and his tenacity finally paid off when he was offered Superboy. Once again, he wouldn't be working alone, teaming up with yet another future industry editor-in-chief: Dan DiDio. And it was at this time that Palmiotti forged a writing partnership with a young Marvel intern, one that continues on strong today. "Justin Gray was an intern at Marvel Knights," said Palmiotti. "He was hungry and kept pitching me ideas. I decided, "Let's do something and see how it works."
Together, Palmiotti and Gray created the post-apocalyptic cyberpunk series The Resistance and the eerie noir thriller 21Down, both for DC's newly acquired Wildstorm imprint. In 2004, they created The Monolith, an emotional revenge story, and began their wonderful Hawkman run, where I first discovered their work. But it was in 2006 that the duo launched the series for which they're best known: Jonah Hex. With an excellent rotating art team, Palmiotti and Gray gave readers a book of moral complexity and gritty gun-slinging violence. They told done-in-one tales, returning to a format rarely used in mainstream comics since the 1980's, providing well-crafted Western comics to a market saturated by decompressed superheroics. It was a critical hit.
And yet, beginning his writing career was nerve-wracking at times. "I was very stressed," Palmiotti explained, "but I thought I should enjoy the now, enjoy the ride, because it could all go away and never come back." The writer credits his unique outlook on life as having helped him not get caught up in worry. "You know, at any point, you could get hit by bus and die, or the doctors could find a lump of cancer. I always think the worst." But for Palmiotti, thinking the worst isn't a cause for despair, but instead a call for appreciation. "When Amanda and I watch sunset, I hyper focus on it, appreciate what's there. When I write, I treat it like the last time I'll be writing that. Not having had security before, thinking they're just going to replace me, that allowed me to appreciate what I'm doing. I hyper focus and enjoy the work." Palmiotti chuckled, seemingly self-conscious at his own words. "I'm digging this, but do people really want to hear about all that?"
"We're here to see you Jimmy!" said Scalera. The crowd applauded in approval, making Palmiotti break out into a grin. "It takes some balls to get up there," Scalera said.
Scalera asked Palmiotti about his writing process, recalling how his former co-writer would sometimes cut the word count by 50%. "If there's a bird singing in a tree, and a guy points to it, there's no reason he should say, "Hey look, there's a bird in the tree," said Palmiotti. "And there're not too many conversations in fights. If you've ever been in fight, you know there's not much talking. If you put too much in, it takes away from art, from telling the story."
"How do you know how much to put in?" asked Scalera. "If I get bored overstating it, or if I think there's a better way of stating it," Palmiotti said. "It depends on the personality of the characters. It's funny if Spider-Man does it. Deadpool talks a lot, everyone around him shouldn't."
Palmiotti also revealed what he believes every comic needs. "Every issue of a comic has to have something memorable – an "Aha!" moment," Palmiotti explained. "There's always got to be that great memorable moment. My responsibility is to create a scene where someone says, "Oh that's messed up!" or "Oh that's cool!" Otherwise you lose readers. DC did their "WTF?" month. I loved that, but I thought this should be ever month. But don't take what I say as word. My books don't sell that well, though they do OK. I'm on a learning curve!" [Laughs]
LIVING WITH A GENIUS: AMANDA AND JIMMY
Scalera asked Palmiotti about what, for some, was a less acceptable WTF moment: the tryout page from Harley Quinn #0, where comic creators put the character in increasingly dangerous situations, culminating in potential bathtub electrocution. "Amanda and I wrote this page for a tryout, four panels, trying to work out a page where the artist will really have to think. It was supposed to be kind of Looney Tunes, but some people thought we were promoting suicide and sexualizing it. Not in a million years would I ever promote any of that stuff. But I don't like to discount people who were upset, and I don't want to discount their feelings. I don't like to make light of it, because I understand how [it can seem] taken out of context. I don't wish bad on anyone anywhere.
Palmiotti also spoke about his marriage to Amanda Conner, whom Palmiotti refers to as his "favorite person in the world." Palmiotti revealed that the two comic book creators had a "sneak attack wedding." "Her family had come down to Florida. We didn't tell anybody [what was going to happen], the neighbors never knew. It was on a boat, food and wine were on us, and suddenly we're getting married! Her father still had a lobster core in hand!" Palmiotti laughed. "I consider myself married to her forever," he added with a smile.
When asked what it's like to have his spouse for a creative partner, Palmiotti said they deal "just fine with that." The writer had high praise for Conner's talent. "She tells me if something stinks. She's the best editor I could ever have. She's a real smart artist, super, super smart. And she's smart beyond drawing. Her [work has a] soul beyond what you're seeing, that goes beyond the page."
Palmiotti expressed excitement at working on Harley Quinn with Conner and their guest artists. "The key word has been fun. It's a celebration of Harley, with some madness, the new Harley and the old. Harley Quinn #0 has sixteen different artists, featuring different dream sequences by them. Lots of inside jokes. Adam Hughes did a page, and there's a panel where Harley says, "I love this guy, but he'll never get a monthly book in!" Darwyn Cooke's page was a lot of fun. He worked me and Amanda in the comic, and he starts taking [the story] one way, but we saw that [and thought], "Oh no you don't!" Each artist got to draw great stuff. Amanda did the cover, keeping the Suicide Squad, heavy metal Goth, Arkham game look, but making it more roller derby, adding shoulder pads and knee pads. And the number on her shoulder pad, 5150, is police code for escaped lunatic!"
Palmiotti said that Conner brings to the characters they work on a unique perspective he doesn't have. "She pictures herself as certain characters and brings a certain sensibility to it. She thinks about things I would never think of, like if the boots actually have to be a little higher on a character for her to [be able to walk]. I live with a genius. Sometimes I'm afraid to draw around her. I'll draw something [and throw it away], and she'll have to pull it out of the garbage." KICKSTARTING THE FUTURE: PAINKILLER JIMMY
Scalera explained to the audience that comics is not the only medium that Palmiotti loves. "Jimmy is a huge movie fan," said Scalera. "I was shooting a movie on video tape, a really awful one, and Jimmy came out to act in my movie."
"I love movies," said Jimmy.
"You named your company named Paper Films!"
"In my head, it's a movie, but it's a comic book [in form]. It has to have a good ending. How many times have you seen something and go, "That's it, what the hell? The movie was good, but the last twenty minutes crap. I would have ended it this way!" I remember I was on set with the Painkiller Jane [crew] in Vancouver. It was interesting, a bit surreal." Palmiotti worked on the show and thanks Amazon.com for helping him learn the ropes of television writing. "Thank God for overnight shipping! I thought, "I can do that." [And a few days later] I'm visiting the set. I got to work with the show runners. Some were very happy to see me. Kristanna Loken was awesome."
Unfortunately, it was during this time that Palmiotti also suffered a great loss. "They were starting to film on a Thursday and my mom passed away the weekend before. We had the wake, the funeral was on Wednesday, and I'm on a plane to what's supposed to be the most exciting time. I'm on set, a wreck. It hits you big time. Loken hugged me and said, "I heard about your mom." I would bawl for ten minutes, then be right back. That's life. You find a shiny coin and fall down a sewer. It was an odd experience. It was an exciting time, but I was a mess. My mom was my closest friend. My mom could make me laugh like no other person. I took care of her for eighteen years. She would say, "You're the boss and I'm nothing," and so I'm the boss of nothing."
Speaking further about Painkiller Jane, now being published by Marvel's Icon imprint, Palmiotti explained that, "Jane is my alter ego. Amanda will tell me, "You are Jane." I do things in that book that I'd like to see. There's a fight scene while she's in the bathroom. An assassin goes to kill her and follows her in. She's [on the toilet], says "Find another stall!" And they start fighting. You never see that in a movie, but it'd probably be so funny! I thought, "How horrible would it be to fight when your pants are down?" The two of them go at it, Jane keeps falling into stuff. This is in issue two. I had to choreograph her fighting with pants around her ankles, write something I haven't seen before. I find it hysterical. It's not a James Bond moment. But Jane is a New Yorker. Nothing fazes her."
Palmiotti said his other upcoming work includes Harley Quinn, Batwing, and All-Star Western, featuring Jonah Hex trapped in the present day. In addition to traditional comic book work, Palmiotti has also fully embraced Kickstarter, taking his craziest and perhaps most creative ideas to the crowdfunding site, including Bleeding Cool favorite Queen Crab. "It's insanely creative and a personal work. It's cool that Kickstarter can back it, back a ton of bizarre books. [Creators] are putting stuff out [they] know most companies wouldn't bother with. Everyone who backed it gets a package, a nice print, mine or Amanda's, signed.
"On Kickstarter, we just finished Forager, which was an all-ages Sci-Fi book that I did with Justin. The next one is called Denver. It's an adult science fiction graphic novel about both of the polar ice caps melting and Denver is the only city left in the United States. They don't let people in the city, which is self-sustaining. It's about a border patrol guy and his wife gets kidnapped by bad guys and they make him do things. It's a hardcore sci-fi story. I'm sixteen pages away from it being done. It's beautiful."
It was a warm and engaging panel, providing a detailed look at Palmiotti's life and serving as an example of the very community-building he is famous for. The comic creator closed with some wise words. "Treat everyone fair. Do not be greedy. Share. Be nice to people. If you're good to people your whole life, it comes back to you. And if doesn't, it feels good. Have empathy. Understand how hard people are working. Be kind. Be helpful if you can. I believe in playing fair and treating people well. That's the best super power you can have."
Jimmy Palmiotti is a comic book writer (and inker) best known for his work with Justin Gray on Jonah Hex, the Freedom Fighters characters, and Hawkman at DC, as well as his creator-owned series Painkiller Jane and The New West. He currently writesBatwing and All-Star Western with Gray, Harley Quinn with Amanda Conner, andPainkiller Jane: The Price of Freedom. His Kickstarter projects include Queen Crab, Retrovirus, Sex and Violence, Weapon of God, and Forager. Join the Facebook group demanding that Jonah Hex be given an absolute edition!
Buddy Scalera is a marketing professional, the author of five comic book reference books, and, with Jimmy Palmiotti, former co-writer of Deadpool. His own Kickstarter, for the "Girls Like Comics Too" t-shirt, can be found here. Just a few days to go!
Nikolai Fomich is a freelance contributor to Bleeding Cool and college teacher. He is currently researching African history for his comic book series African Odyssey, about a time traveling history professor from Africa's future. Alas, he does not have a Kickstarter…yet.
---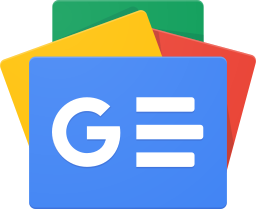 Stay up-to-date and support the site by following Bleeding Cool on Google News today!