Posted in: Comics | Tagged: michael davis
---
Michael Davis – From The Edge – Game-Changing Random Acts Of Kindness
Michael Davis is an artist, writer, mentor, entertainment executive and co-founder of Milestone. You can read previous columns here. He writes,
A long time ago. My wife and I were finishing dinner at a Tribeca restaurant. Tribeca is a trendy part of New York located between Chinatown and the Financial District (Wall Street) as was (hopefully will be again) my way I talk to everyone. Josephine loved to see me strike up a conversation with perfect strangers and see just how right I was about their background.
Before I spoke to whoever Jo and I would play this game where I'd try and build a background for the people I was about to talk to. I was really good at this, and this particular Saturday afternoon, I was spot on. The group I had chosen fit 95% of the bio I'd created for them. They were charming people, so I picked up their bill. I tried to get out of there before they caught on, but the waiter had a big mouth. The bill was a couple hundred bucks, and you would have thought I'd just paid for a new car. "We can't accept this!" "You're so kind, but no, we couldn't." "This is so thoughtful, we can't."
I have no patience for needless disputes, I never try and change anyone's mind when there's no reason to, or I don't care. I say, "OK. If that's the way, you feel." "Well, if you're sure." After that display, I wasn't sure, but I said. "I'm sure," I swore if one of the group uttered any words, but thank and you, I would have somehow made them pay for their meal and my meal. They were smart enough to say thanks, and that was that.
A not as long time ago. It's Christmas Eve I'm in line at the Macy's 34th Street Subway Station. Tokens are $1.50 one dollar and fifty cents each. The Token booth Clerk asks me, "How many?" I slide a dollar and two quarters to her and wait for my token. "Sir, how many?" Did I mention tokens were $1.50? I say, "20." Expecting to hear, "Very funny." Instead, the clearly overworked token booth clerk starts counting out twenty tokens. A woman behind me starts to speak up, and I shoot her a WHATSYOURPROBLEM black guy look, she thinks better of it.
Now I've got 20 tokens with a smile I handed the woman behind me one. She refuses to take it. Maybe she thinks it's a payoff for her silence. Perhaps she would reconsider when she was made aware of what my plan was. It was Christmas Eve back then. I was still a Christmas nut soooo; "Merry Christmas, everyone. My name is Michael, tonight your ride is on me!" I said that loud and with purpose.
Nobody took a token, and it was a pretty long line. "Hey, there's no catch, free ride on me." "What's the catch?" This from a genius who asked right after I'd just yelled there was no catch. It took some work, but I managed to get rid of all the tokens. It's hard to be kind to people. I want to change that in the comics industry.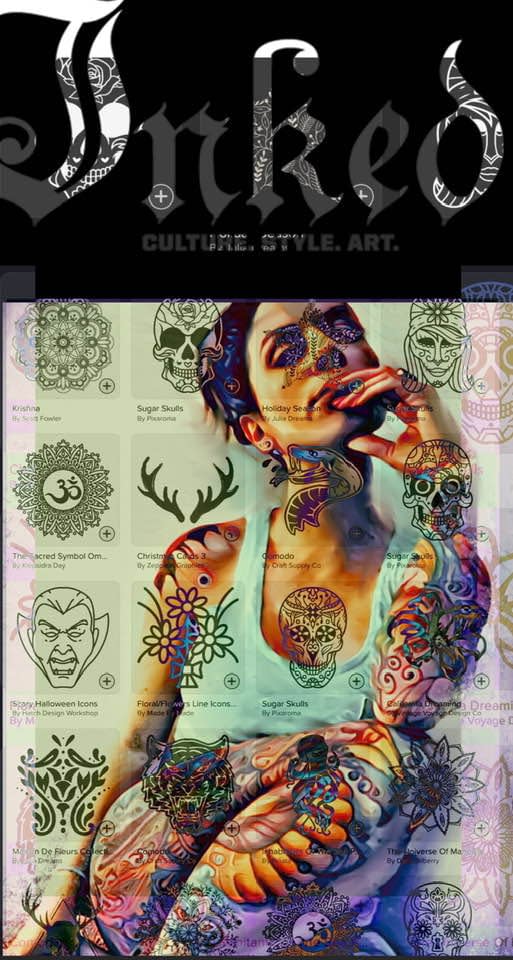 We are a nation divided, and this virus will no doubt divide us further. I just came out of a six-year dark hell with no guarantee I won't slide back there. While I'm out, I'd like to suggest we use kindness to change a life. Jason Kimble is a hell of an artist. Not too long ago, he hit me with kindness on my Facebook page. I'm a little girl when it comes to stuff like that. I mean out of the blue he writes this sincerely kind thing, and I'm all, "ahhhhhhhhhhhhshucks." I went to his page looking to return the favor and notice his support for a young lady trying to win a contest. So I put her info on my page and ask people to vote for her. Then this crazy right-wing firebrand Johnny Leon goes and enlists his peeps, and I'm feeling the love.
The contest is to become Inked Magazine Cover Girl the grand prize is $25,000. The young lady we're trying to help change her life name is Nicole Martino. Full discloser, I don't know and have never met Nicole.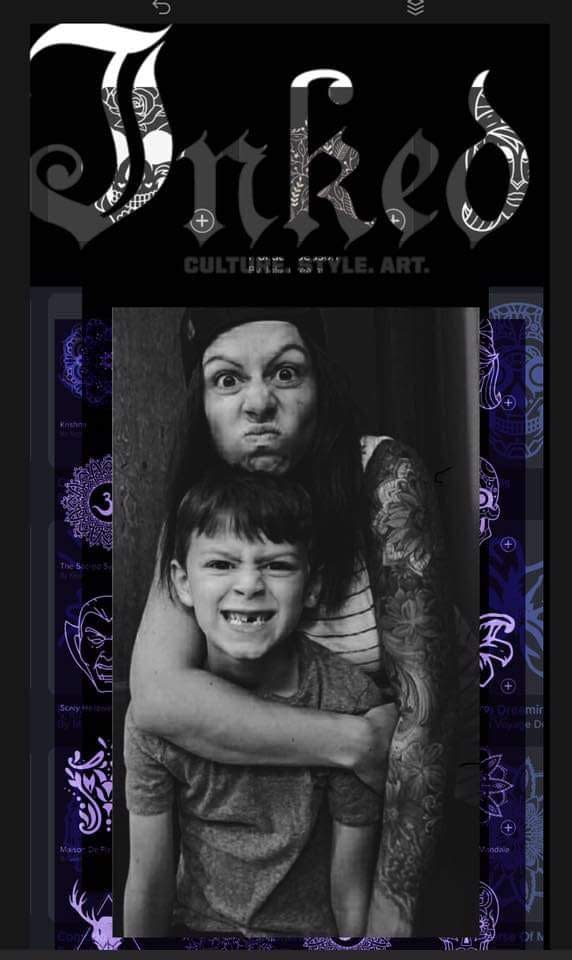 This is what I do know from Jason, she's had a rough go of it and winning this would go a long way towards a better life. She's a fighter; she's fighting for that better life not for herself but for her son. To say that's the love of her life is an understatement. He's nine loves comics, loves to draw and loves his tattooed cool as can be mom. You may think it's unfair to use my column to promote Nicole. I would have agreed with you until I came upon a celebrity with far more pull than me campaigning on behalf of someone.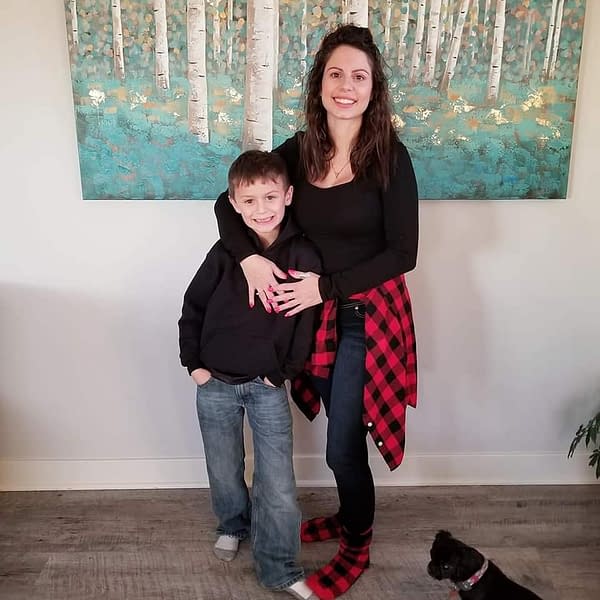 Every woman entered deserves respect and admiration of the public; no one's story is worth more than anyone else's. I don't know everyone's story, I know Nicole's and I'm asking the comics community to help change her life. The woman knows her stuff, and her bodywork is beautiful. The woman who decided she would create a work of art with her body is not the woman she once was. Her decision to get inked was the result of a hard-won battle and desire to change her life. I said this would be a game-changing article, and it very well could be for Nicole and her son.
This is, I hope is the beginning of a movement. A movement to help change or acknowledge those who can use one or all of those things. You can vote for Nicole here. From the bottom of my heart, I thank you.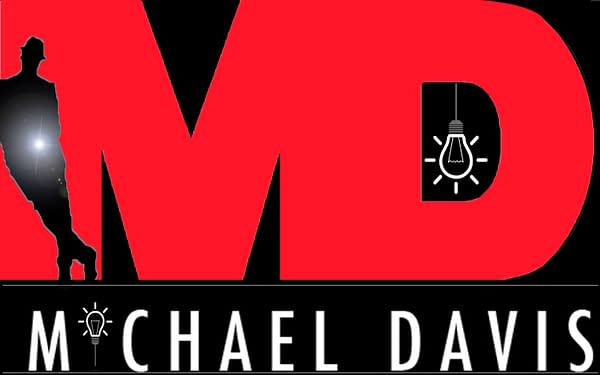 ---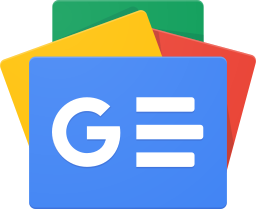 Stay up-to-date and support the site by following Bleeding Cool on Google News today!