Posted in: Comics | Tagged: Comics, entertainment, Jordan B. Gorfinkel, Michael Midas Champion, Scott Benefiel
---
Michael Midas Champion Challenges The Superhero Origin Story, Plus Preview
What happens when the hero doesn't save the day? What happens when he has to juggle a family with a duty to humanity and starts to crack under pressure? What happens when the world ends before the book is over? The new graphic novel Michael Midas Champion asks all these questions and more. From InkLit, an imprint of Penguin Random House, and written by Jordan B. Gorfinkel (Batman: No Man's Land, Birds of Prey), with art by Scott Benefiel (Transformers, Superman), Michael Midas Champion is a thought-provoking super-adventure that still has plenty of brawling, flying, rescuing, and ninja action.
The story follows Michael Midas, a bullied kid who, like all superheroes, gains extraordinary powers in a freak occurrence. But unlike the rest, Michael has to pump iron and eat healthy to keep it up, and he has a family that needs him (not just a sometimes-significant other). The hardworking hero has to balance everything that's important to him, and the pressure to be a father, a husband, a role model, and a superhero. Will it get too tough to manage?
Gorfinkel grew up reading the now legendary superhero storylines he edited for DC Comics, so he had a lot of experience to write this book. That in combination with Benefiel's slick, fluid visual style makes this a superhero book for those who've never tried one before; a tale of growing up in a genre that normally doesn't allow its characters to change. Michael Midas Champion will release on August 4th, 2015. Check out this awesome preview below: Christine Marie is a Staff Writer at Bleeding Cool, and bibliomaniac with a love for all things creative. She hopes to one day be a Superhero/Disney Princess/Novelist. You can find her on Twitter and Instagram @AWritersWay or on her blog writerchristinemarie.wordpress.com.
---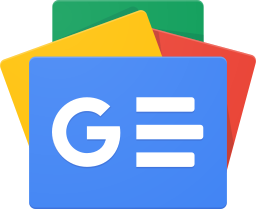 Stay up-to-date and support the site by following Bleeding Cool on Google News today!