Jimmy Leszczynski is on base at the Power Rangers Panel at WonderCon. If it breaks, he's feeding it out to us in London.
The first announcement from the Power Rangers comic book panel from Boom! Studios at WonderCon today was big enough for Mighty Morphin Power Rangers fans over the identity of a certain figure who has been appearing in the comic books of late.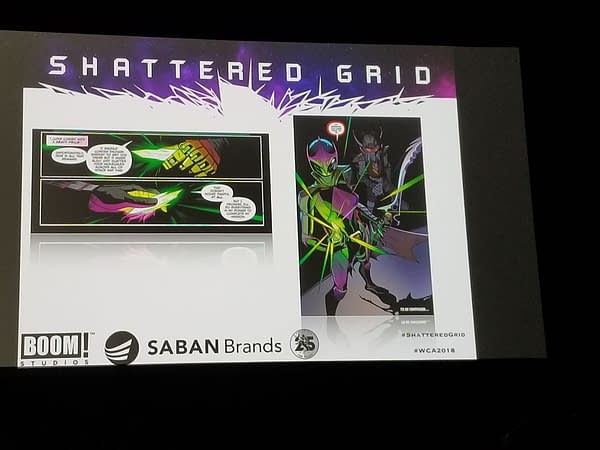 That would be Kimberly from the Drakkon Universe.
But of more note was the exclusive variant of this upcoming Wednesday's Mighty Morphin Power Rangers #25, only available in this room and in advance. and there were rules.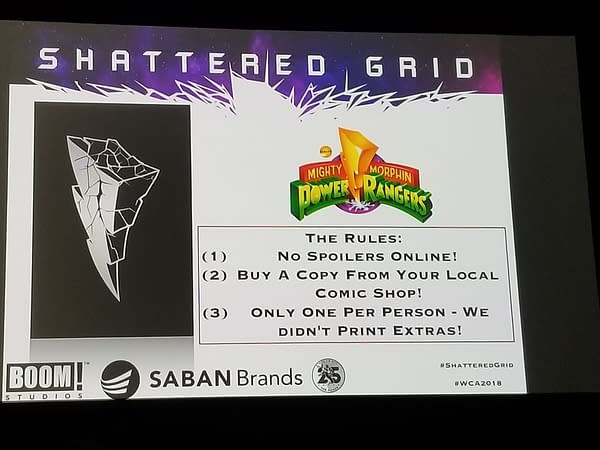 They couldn't post spoilers. They had to buy another copy from their shop. And only one copy each. This is going to tear through eBay…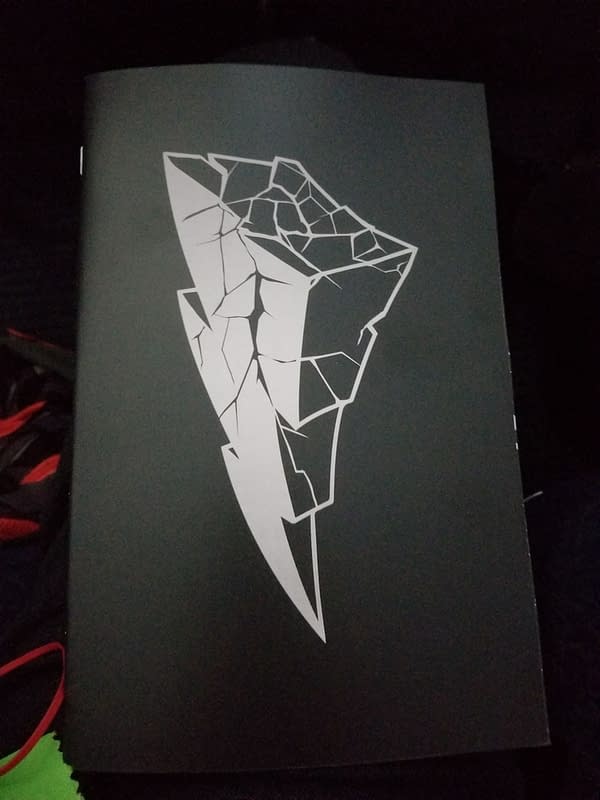 They gave people in the room ten minutes to read. We'll hold the spoilers for now. But Jimmy tells us that, literally, fans in the room are reading and crying…
How long will people be able to resist spoilers?
UPDATE: We also have…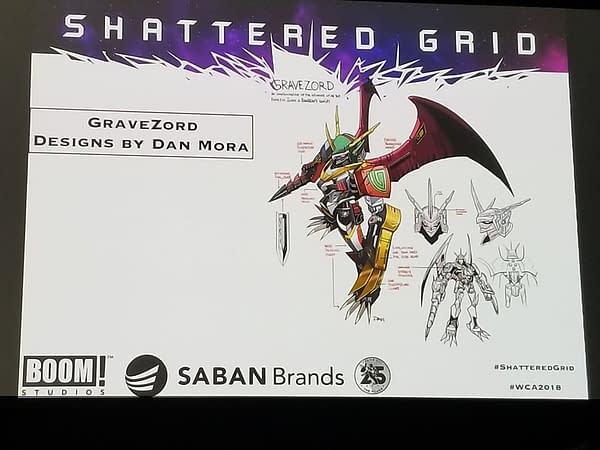 GraveZord, made up from broken Zords from the Drakkon universe…
Enjoyed this article? Share it!