Missed Deadline would really like you to vote for them. The comic book magazine revival of the spirit of Deadline Magazine planned to launch this year is looking for a bit of a Richard Branson boost from the Virgin Business Team with the Voom project. And all they want is your vote.
Here is their pitch…
Missed Deadline will go live to the public on 18.8.18. Published by the independent Ninth Sentinel and Missed Deadline Media the premier issue will take 'Music' as its central theme. In the run-up to the publication date, short form interviews are being posted on the current website (currently being updated) which will be expanded upon in the print edition.
Cover artist for the premier edition is the internationally renowned graffiti artist Bubba2000. Six variant covers and a further four special edition covers have been produced by Bubba in collaboration with Hal Laren, Rian Hughes, Dave Elliott and Jessica S. Kemp also know by her pen names McSchmesh and Sage.
The UK cover price will be £6.95 international and worldwide prices are yet to be confirmed as the first issues will only be available in advance subscription and in the UK.
Publisher Jessica Kemp confirmed, 'This is NOT a re-launch of Deadline Magazine. We are hugely influenced by and appreciative of the Deadline teams work and the support that the remaining members have given us.'
We are working with several former Deadline editors and contributors to bring you their current output and viewpoints. Missed Deadline is a new title in its own right with its own voice and its own audience.
Our audience is made up of forty plus audience from a range of backgrounds. Mostly based in the UK they bring their inner circle and family to the publication. We have also attracted a healthy younger base from our European Coordinator Daisy Harvey's interactions with Hill Street Blues in Amsterdam. which we are continuing to build on with further collaborations as yet to be announced. We are making appearances at conventions and festivals across the UK and Europe prior to publication, where advance copies and special editions will be available produced specifically and only available at those events.
Our current appearance dates are as follows:
April – ICE Margate – MargateMay – Pictoplasma – Berlin.
June – Mac-Pow – Macclesfield
July – Pop-up events – France.
August – Launch 18.8.18 – London venue TBC
September – St Albans Comic-Con, Thought Bubble – Leeds
The Launch will be in East London at a venue as yet to be announced with press nights and family and friends previews in the week beforehand.
For further information, quote or images please contact Jessica Kemp at info@misseddeadline.co.uk.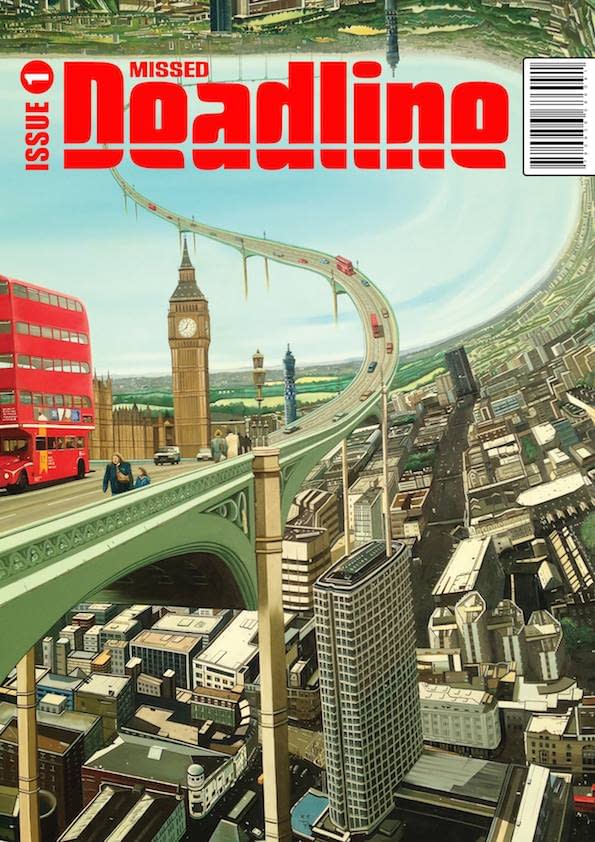 Enjoyed this article? Share it!