At the weekend, Bleeding Cool pointed out that Starburns Industries had made their Starburns Comics Presents title for Free Comic Book Day 2019 available digitally for free from Sunday, May the 5th.
Today, a few others joined them.
Red 5 Comics split their Free Comic Book Day title into two, a listing for Afterburn and one for Dark Age. So you can see why some folks have been spending $16 to get a copy.
Dark Horse has made both its titles available digitally for free, the Stranger Things book and the Minecraft/Incredibles 2 book.
Onie Press has made their Ghost Hog comic book by Joey Weiser available for free too.
And Marvel Comics has both of its titles available digitally for free, the Avengers title featuring looks at the Avengers to come, where Iron Man landed up and a prequel to last week's Savage Avengers #1. And one of the saltiest digs at DC Comics I've read in some time… and the Spider-Man title which sets up much of what is to come in Absolute Carnage and beyond.
As well as this, Marvel has also just made Shatterstar #1, Killmonger #1 and Infinity Countdown #1 free as well. Just because…
And you can catch up with all our Free Comic Book Day coverage with this handy tag.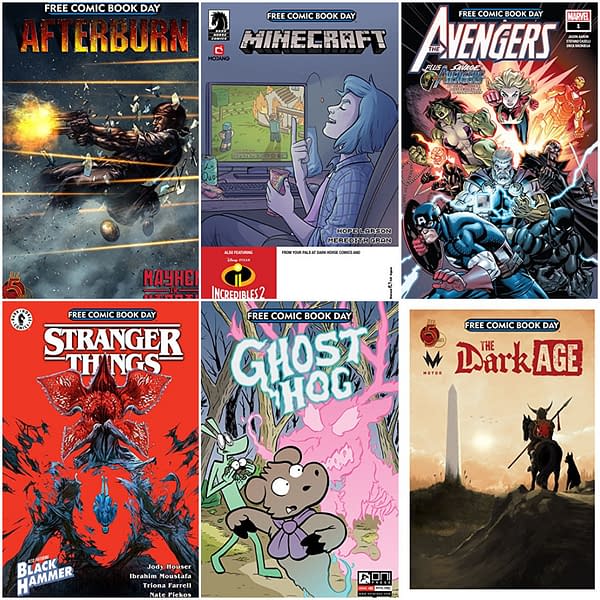 Enjoyed this article? Share it!