More From The Files Of Nate Stemen, Our New Rob Granito
Earlier today, we ran the curious case of Nate Steman swiping work of Charles Holbert Jr, and selling them at recent comic conventions. Nate hasn't replied to emails…
However there are still some "giveaways". Such as this piece by Dave of FrostDusk Studios; And this piece for sale by Nate Stemen. And this piece for sale by Nate Stemen. And there's a certain Harley Quinn by Charles Holbert Jr, Deadpool by Steven Sanchez and Iron Man by Guido Guidi.
And these pieces for sale by Nate Stemen. And from Nate Stemen;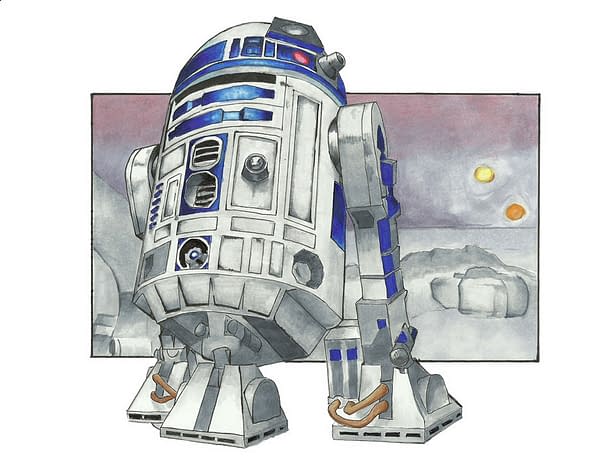 Jango Fett by Randy Kintz/Soul Daemon
And sold by Nate Stemen to a helmet wearer at the Steel City Comic Con.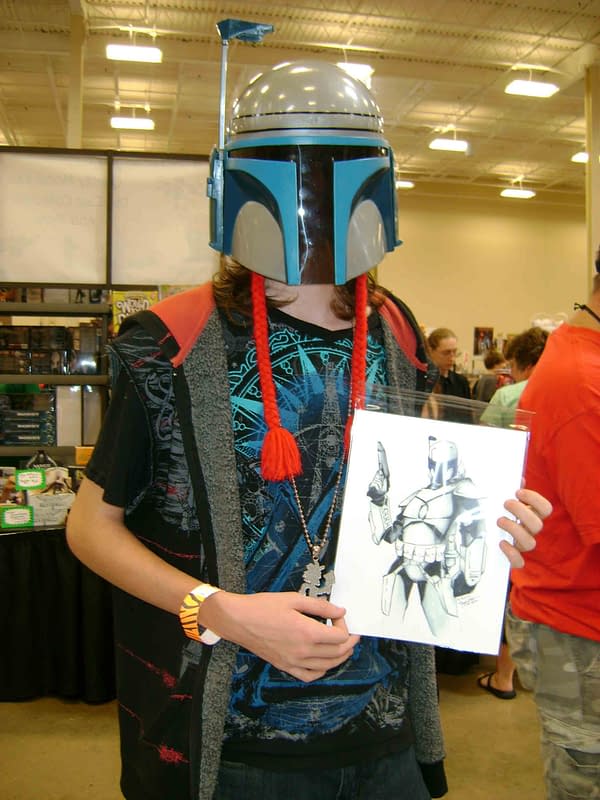 Thanks to Mad Bomber in the forums for identifying a number of these, and Louis Bright Raven. And commiserations to Serrahfina who bought this image at the show from Nate Stemen… …only to find this on Charles Holbert Jr's website.
And writes;
I actually just joined so that I could post here. I bought a set from Stemen at a super good price at this weekends con, one of which was a print of Harley Quinn entitled 'Snapshots 1' of which he said that he had an upcoming 'Snapshots 2' coming out, and then proceeded to show me an ultra amazing piece he had penned exclusively for a tattoo artist. And he whipped out a pic of Holbert's 'Twisted Love'. And I had seen that picture a million times over the past 5 or so year and knew that I had just been had. So I hunted down the original artist and messaged him to make sure he knew this was happening, no word back yet, and I intend on informing both Con's that this con frequents.

He couldn't even bother to color her neck completely.

So yea, I am livid to think that I had been had by this imposter and that he thinks that no one would ever catch on, at a damn con none the less. So am I right in assuming that he had more pics up on his site and removed them?

I also bought this poison ivy print… Anyone have an idea?