Posted in: Comics | Tagged: Comics, entertainment, ms marvel
---
Ms Marvel – And A Test Case For Child Pornography? This is top half of a commissioned image of Ms Marvel by the artist Kukuruyo. He is a Spanish illustrator, cartoonist and designer otherwise known as Alejandro Ricondo.
I'm not showing you the bottom half.
Because she is depicted as unclothed, with her underwear pulled down. The full version can be found here. It may not only be NSFW but Not Safe For Your Browser History. The character has been portrayed as sixteen years old in Marvel Comics titles. And that's a no-no.
A discussion followed. But it has gone further and wider since. Fuelled by the fact that Kukuruyo is nominated for this year's Hugo Awards for Best Fan Artist after being listed on the nomination slate from activist groups Sad Puppies and Rabid Puppies. So people started drawing lines between the two. And Alejandro Ricondo updated his post to take on the criticism. Who had three points to make.
First of, this is a DRAWING. You know, those things that are done with pencils and colors and stuff? like, you know, without absolutely no participation or harm of any real person? yes, that, you got it. So, a drawing is NOT child pornography. It's NOT REAL, ok? it's just a combination of lines placed in an specific way by an artist, not an actual person doing anything. Even if i actually drawed a little children having sex (which i have not), it would still not be child pornography, as no real person has done, or been done, anything. Drawings of characters of any age are legal in almost all the countries in the world, and Spain is one of them. Sucks to be you, Canada.

Secondly, calling a developed body of an anime style drawing of a 16 years old "pedophilia" is like the most retarded thing anyone can ever say. Pedophilia is the attraction for underdeveloped bodies, for children who have not yet passed puberty. Pedophilia is not the "number". A pedophile is not someone who feels attraction for a woman with the body of Scarlett johanson who happens to be 17 years and 360 days. It's someone who feels attracted by someone with an 8 years old body. What, do you think that pedophiles feel nothing when they look to a child and then someone says "oh, and she/he has 8 years old" and then suddenly they have an erection? do you think they get erections looking at the number 8 or something? bullshit.

"Pedophilia" would be feeling attracted to a drawing of an 8 years old who is clearly visualy depicted as an 8 years old. Now look at how my characters (or any anime character, since i see this accusation being throwed a lot by SJWs about anime) are drawed. They have adult, attractive, developed bodies. Even if a character has "16", it's drawn with an adult body. That's NOT pedophilia. You cannot look at characters like the ones in Dead or alive and say it's pedophilia because some of them are 16. That's simply retarded. (f-ck, they even use the same body bases for many of them, they just change the age in the character description). And the same for my drawings. You cannot look at a drawing like this and say it's pedophilia because she technicaly has 16 in the original comic. Specialy because i didn't know her age, and just drawed a body of about 20 years old! don't you see how ridiculous this is? if i say "it's ms.marvel when she grows to 20 years old" it's suddenly ok?

And third, imaginary characters have no "age". The age of a fictional character is just a number put there by the creator. It means nothing. You can as well say she has 14 or 30 depending on the drawing style. Do you want me to show some examples to see how ridiculous you sound? look closely:
The US law The Protect Act of 2003 makes illegal "obscene visual representations of the sexual abuse of children" includes "a visual depiction of any kind, including a drawing, cartoon, sculpture, or painting … [that] lacks serious literary, artistic, political, or scientific value", whether one "knowingly produces, distributes, receives, or possesses with intent to distribute" said representations.
Oh, and "It is not a required element of any offense under this section that the minor depicted actually exist."
Although the like of the Comic Book Legal Defense Fund are ready to fight on this point.
Forces urging censorship of manga, in both the United States and Canada, tend to be ignorant of what manga really is. Manga, like comics, is a medium, not a genre, and it encompasses a wide range of expression that speaks to audiences of all ages and interests.

Art is not child pornography. Art provides a safe place for individuals to explore culture, identity and ideas. Prosecuting individuals for possession of comics does not prevent or punish the sexual abuse of real people.

Manga and comic books are realms of legitimate speech that are protected by the First Amendment.
Of course charging people for commissions of copyright characters might not be – and could attract the attentions of a different lot of m'learned friends.
---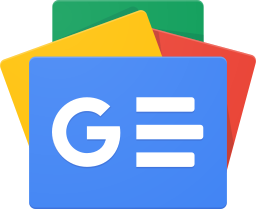 Stay up-to-date and support the site by following Bleeding Cool on Google News today!