Mussolini's Granddaughter Attacks Jim Carrey's Cartoons of Her Grandfather
Of course, these things always land on April Fool's Day. Anyway.
You may know Jim Carrey from films such as Earth Girls Are Easy, The Truman Show, Ace Ventura Pet Detective and comic book adaptations The Mask, Kick-Ass 2 and Batman Forever.
But in recent years, he has reinvented himself as a bit of a political cartoonist, specifically one targetting the current US administration under Donald Trump.
Naturally this kind of thing has divided his fanbase, and has seen a number of prominent names criticise him, such as Mike Huckabee…
But with this weekend's cartoon, he went international.
Portraying the famous deaths of Italian fascist dictator Benito Mussolini and his partner, captured by Italian communiss, and shot along with most of their cabinet, their bodies strung up by crowds on the roof of an Esso petrol station in Milan (not the anecdotal lamp posts) towards the World War II. And attracting the ire of one Alessandra Mussolini.
Right-wing Italian politician, granddaughter of Benito Mussolini. A model, actress and singer, she was the founder of the Italian national conservative political party Social Action from 2004 until 2008, she served as an MEP, and has been a member of the Italian Senate for the The People of Freedom party, which later became part of Forza Italia.
She's also fought for the right of children to take their mother's surname in law, which should be admirable, until you realise she specifically wants it so that her children can choose to keep the surname of their fascist great-grand father alive. While you hardly see any Hitlers anymore, Alessandro has been keeping the Mussolini name going. And not happy to see an American actor portray the death of her fascist dictator grandfather in such a fashion.
While Carrey declined to respond to her, she decided to post a number of tweets to try and expose Jim Carrey's hypocrisy, over the shortcomings of his adopted country, the USA.
Which probably misunderstands that his original cartoon with Mussolini was more aimed at his adopted country, the USA, and the dangers of getting too cosy with fascist thinking, rather than at Italy or its past, or even Alessandra's grandfather.
Of course, the sins of the father should not be revisited upon the son. Or grandfather and granddaughter. But only when the granddaughter doesn't actually go around defending the grandfather against attacks from Hollywood celebrities…
---
---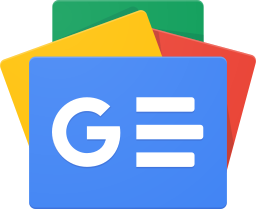 Stay up-to-date and support the site by following Bleeding Cool on Google News today!