Listen to Neil Gaiman Talk Music, Bob Dylan, and Never Having Met Warren Ellis on BBC Radio 6
BBC 6 has been running a weekly afternoon slot, Paperback Writers: Graphic Content in which writers known for their comic book work are interviewed about music, its role in their life and creative life, which play out over an hour or two-hour slot, along with their selection of music. Oh and the headline news bulletins of the day.
Alan Moore and Neil Gaiman have both seen their episodes and choices air. Comic laureate Hannah Berry will be next on the 13th October, followed by Warren Ellis on the 20th.
We talked about Alan Moore's two-hour episodes earlier, with a couple of startling revelations. Neil's episode takes but a brief hour as he, basically, tells us all stories about himself, his life and the music he has loved and on being married to Amanda Palmer -"it's a little like being handcuffed to someone who is determined to have amazing adventures and you have amazing adventures whether you like them or not."
So for Soho and the Marquis Club, how Iko Iko by the Dixie Cups became his internal theme tune for American Gods, and naming his daughter after a Lou Reed song and how he got Tori Amos to record A Nightingale Sang In Berkley Square for the end of Good Omens as no one else's version could match the one he had in his head. You can listen to the whole show free, worldwide, streaming at this link. But yes, as he talks about other people doing this slot, reveals that he has never properly met Warren Ellis. This must not be.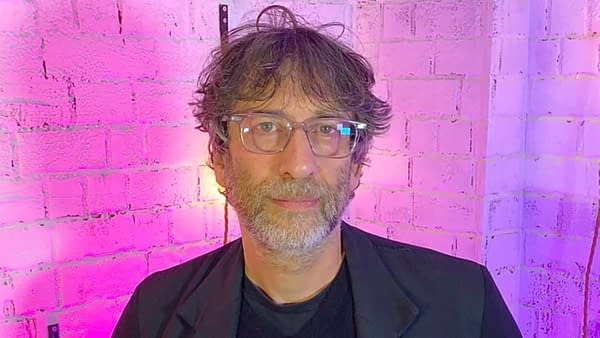 Here are his choices of songs. Both he and Alan chose Bob Dylan's Subterranean Homesick Blues… but Neil wins on bragging rights on his connection to it.
Elvis Costello, Waiting For The End Of The World, MY AIM IS TRUE. STIFF RECORDS.
Al Stewart, Soho (Needless To Say), PAST, PRESENT & FUTURE. CBS.
The Dixie Cups, Iko Iko, IKO IKO. RED BIRD.
Courtney Barnett, Avant Gardener AVANT GARDENER.
Amanda Palmer, Voicemail For Jill, THERE WILL BE NO INTERMISSION. 8FT. RECORDS.
Lou Reed, Walk On The Wild Side, GLOBAL TELEVISION.
Dusty Springfield, I Only Want To Be With You, DUSTY- THE SILVER COLLECTION. PHILIPS.
David Bowie, Rock 'n' Roll Suicide, ZIGGY STARDUST. EMI. 11.
Bob Dylan, Subterranean Homesick Blues CBS.
The Gothic Archies, How Do You Slow This Thing Down? THE TRAGIC TREASURY: SONGS FROM "A SERIES OF UNFORTUNATE EVENTS". NONESUCH.
Tori Amos, A Nightingale Sang In Berkley Square, GOOD OMENS (ORIGINAL SOUNDTRACK), SILVA SCREEN
---
---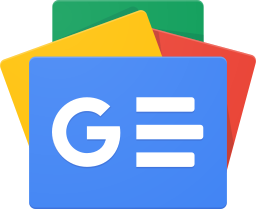 Stay up-to-date and support the site by following Bleeding Cool on Google News today!