A New Comic Distribution Company Sets Up In Seattle – Emerald Comics Distribution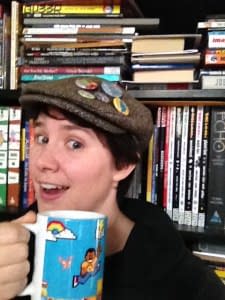 Marvel, DC, Dark Horse, Image, IDW, and plenty of other comic book publishers have exclusive distribution deals in the direct market with Diamond Comic Distributors.
But that still leaves hundreds of comic book publishers who don't.
As reported by Seattle-based news site The Vanguard – and rereported by Comicon.com, Emerald Comics Distribution is a new Seattle-based comic book distributor created by comic book creator Anne Bean, who plans personal road trips to comic stores in the Pacific Northwest area to help keep comic books stocked and topical.
Phase one for the distributor for March will be around the Puget Sound area of Washington State. Their site appeals to comic book publisher and self-publishers, saying
A lot of Seattle area comic shops buy indie comics wholesale or on consignment. Hooray!

But do you know how much it costs to drive your comics around to sell them? Half a day and about $6.50 in gas and parking, assuming you're an efficient parking wizard. And if you're using public transit? The better part of eight hours and $10. Boo! Save time and money by paying a monthly service fee to Emerald.

Whether you have one title or ten, Emerald will bring your comic around to the Puget Sound area comic shops where it will sell best and get it on the shelves. Emerald won't take a cut of your wholesale sales: all the money you make goes back to you. We'll send you a monthly sales report and payment.
Which is an interesting business model. Phase Two takes this nationwide and Phase Three involves direct-to-consumer selling, including subscription packs.