On Monday Newsarama, one of the oldest comic book news reporting websites will be losing its unique URL, as it moves under the GamesRader domain to become gamesradar.com/newsarama. Newsarama has been owned by Future US, Inc. for some time, but will now sit alongside Total Film and Edge magazines as part of GamesRadar.
This move comes after what some have dubbed the Google Algorithm Wars of 2020, where the Google algorithm saw a lot of sites subject to change regarding the traffic they received and how they received it. Bleeding Cool found its own solution, this may be Newsarama's. The change will also see Newsarama stories feature on GamesRader's home site.
It's also not the first time Newsarama has been in this position. Indeed it used to be the norm. At one time or another, it was a subdomain to Mania.com, AnotherUniverse.com, Fandom.com, Comicon.com and ViewAskew.com, though for most of the last two decades it has used its own URL. On Monday, that all changes.
Newsarama Founder and Editor in Chief Michael Doran quoted himself saying "There is huge crossover between comics, videogames, film and TV, so Newsarama becoming part of the bigger GamesRadar site makes total sense from a content perspective, as well as giving us a massive boost in terms of audience reach. It means more people will be able to find our content, we'll be able to deliver better reach for our clients, and thanks to the bigger team and improved support, we'll be able to expand and improve the way we report and deliver our daily content."
While Sam Loveridge, Global Editor in Chief for GamesRadar, said: "We're delighted to welcome the Newsarama team and their expert content to GR. Michael and his team are experts in their field, and we know our audience love the universes, characters and stories that crossover from comics to wider entertainment. We can't wait to add in-depth comics reporting to the site and help develop this incredibly exciting channel and content even further."
In comparison, after acquisition, Comic Book Resources switched to CBR.com, but ComicBook.com retained its URL after acquisition by CBS, though there may be change to sister sites ComicVine coming. Comics Beat has remained at its URL for a good long while, whoever owned it, after having a few subdomain journeys similar to Newsarama, Comicon.com – which used to host both Newsarama and The Beat – may have discovered its most valuable asset is its URL While Bleeding Cool has remained right here, as Avatar Press has owned it from day one. Though my old lyinginthegutters.com URL redirects this way now…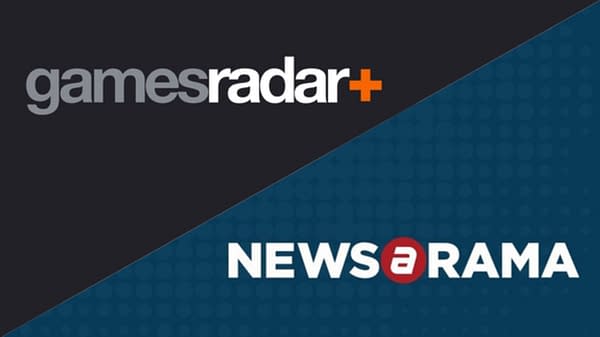 Enjoyed this article? Share it!