Obscure Comics: Ladies Home Journal December 1990, & TMNT
Ladies' Home Journal, Curtis Publishing, TMNT, & Comics
As stated several times now, during the late eighties, early nineties, the Teenage Mutant Ninja Turtles, were everywhere. Even at one point, they got the cover of TV Guide, March 1991, and almost had another cover done as well (drawn by Peter Laird and inked by Ryan Brown).
One place though no one really expected to see the shelled foursome is Ladies' Home Journal. Founded in February 1883, it was one of the leading women's magazines in the United States, and starting in 1891, it started to be published by Curtis Publishing Company (which also published comic books themselves at one point, and the Marvel black and white magazines during the 1970s). However, like many magazines in the 2000s, Ladies' Home Journal altered its publication in 2014 and eventually published its last issue in 2016. Nevertheless, following in the lead of Women's Day (in another Obscure Comic we'll discuss another day), Ladies' Home Journal had Mirage Studios produce a four-page TMNT comic for Christmas.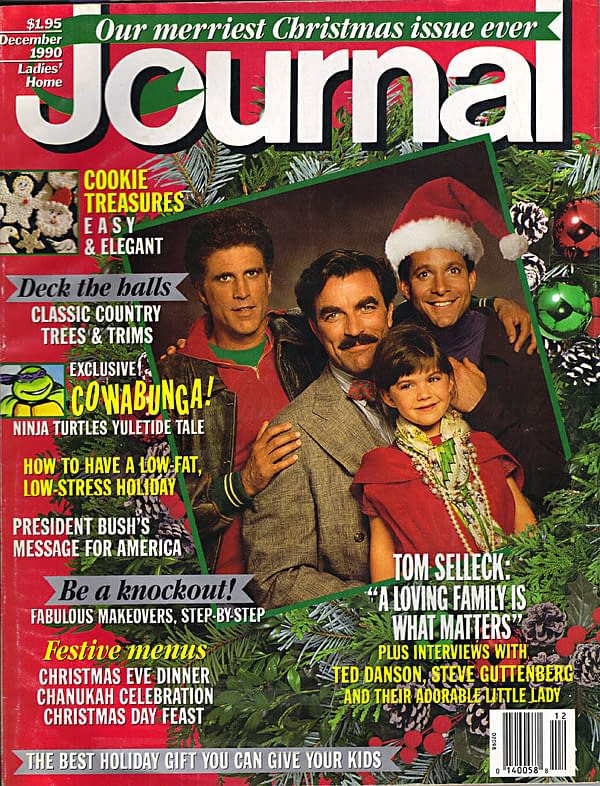 Obscure Comics: Ladies' Home Journal, December 1990, "Twas The Fight Before Christmas"
Published in the December 1990 issue of Ladies' Home Journal, this four-page comic was created by Mirage Studios. Written by Dean Clarrain and Andrea Carlin and penciled and inked by Michael Dooney, the comic was a truncated retelling of the Teenage Mutant Ninja Turtles Micro-Series Michaelangelo #1 from 1985.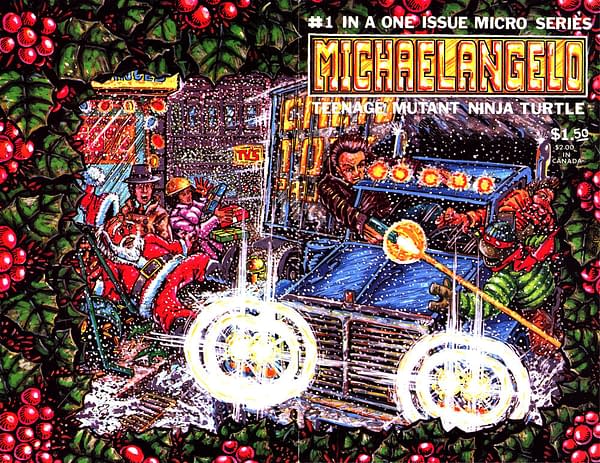 This retelling puts Raphael as the lead character and was clearly placed in the TMNT 1987 animated series continuity.
On his way home to celebrate Christmas with his brothers, Raphael observes a girl being robbed of her Christmas presents. Unable to help, Raphael tells his brothers, Master Splinter and April O'Neil, about what happened.
The Turtles find the hideout of the thieves and regain the presents, but now they have to find a way to get them back to those who lost them. Hitting upon an idea, Raphael convinces his brothers to dress up as Turtle Santas and April and Master Splinter as their elves.
Very Hard to Find, and Expensive For Just Four Pages
A weird place to find a comic book, but it isn't uncommon, as several Obscure Comics can be found in some weird areas. Such endeavors tend to be very hard to find, expensive to get on the secondary market, and obscure. This issue of Ladies' Home Journal is very hard to find, and when it is up for sale, it goes for anywhere between $25 to $40 depending on condition. Considering that the comic is only four pages long, that's pretty costly per page.