Oversee Comics At Kickstarter For $120-140,000 A Year? Apply Today
Do you like comics? Do you want to run the comics offering at Kickstarter? And be paid $120,000 to $140,000 for the privilege? Apply here.
---
Last night, Director of Publishing & Comics Outreach at Kickstarter, Oriana Leckert announced that she was shifting her focus to publishing, and hiring a replacement in the role to oversee the comics division, with a salary of between $120,000 and 140,000 a year.
Leckert posted on Twitter, "Some news, pals! There's been massive growth in the #KickstarterReads world the past few years. It's been an absolute honor to preside over these categories—and an epic amount of work. So we'll be hiring someone to help oversee comics, allowing me to shift my focus to publishing. That said, I'm not done with comics! I'm still your point person on both categories until the new role is filled. I'm heading to Tokyo with @superfanpr & @AkiYanagi for 2wks of dedicated manga outreach, I'll be at ECCC in March, and we've got big plans for San Diego this summer. If you want to come work with me on all this, or if you know someone who does, please apply or share! There's so much good stuff ahead for our platform and the big beautiful literary world, and I can't wait to help it all come to life."
Here's the job wanted listing with application details.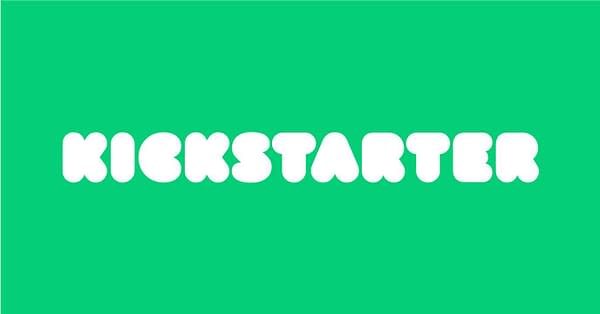 Director, Comics Outreach
Kickstarter is seeking an experienced Director, Comics Outreach to join our Outreach team.
The salary for this role in the United States is $120,000 – 140,000.
The Outreach team engages with and advocates for creators in the global creative communities we serve. Managing a wide range of relationships, we inspire creators to bring their projects to life using Kickstarter. We are a multidisciplinary, action-oriented team that believes deeply in the importance of creative independence.
Over the past decade, thousands of comics creators and illustrators have funded wildly creative, ambitious projects and built global communities on Kickstarter. By bringing together a community of comics creators and supporters of comics and illustration, we champion work that breaks new ground and offers imaginative opportunities for discourse and entertainment. To date, over 15,000 comics projects have found success on Kickstarter — raising more than $188 million. The comics category has the highest success rate across our platform, as well as the highest relaunch rate, with more than 50% of successful comics creators launching another campaign within 12 months. This role will help shape the future of the comics and illustration communities on the platform.
In this role, listed in order of importance, you will:
Manage and curate Kickstarter's Comics category.
Connect with promising creators in the comics community who could use Kickstarter to bring exemplary projects to life.
Develop and own strategies for reaching new creators.
Track creator conversations using Kickstarter's CRM and maintain service-level agreement (SLAs) around considering priority creators for curation and outreach support.
Use data tools to analyze trends and performance.
Help creators craft strong campaigns, advise on launch strategy, and connect them to relevant community resources.
Develop and refine comics community–specific educational resources and surface to appropriate creators in collaboration with other teams at Kickstarter.
Establish and strengthen relationships with institutions and partners in the art ecosystem to build Kickstarter's referral pipeline.
Set strategy for events within the comics community, determining which to prioritize and attending as a representative of Kickstarter, communicating with creators and industry audiences both one-on-one and through public speaking opportunities.
Make the case for Kickstarter in a competitive funding landscape and gather intelligence about alternate paths to funding that comics creators are pursuing.
Serve as an internal champion for the needs of comics creators, surfacing feedback around product, policy, and experience to internal stakeholders and collaborating on cross-team initiatives that aim to improve creators' experiences.
Use Kickstarter's comics curation channels to celebrate creators' work and coordinate marketing features on brand channels for priority creators.
About You
You have at least 8 years of deep, professional experience working in the comics community, including a network of connections in comics, and industry knowledge about how creative work is funded.
You have a demonstrated ability to create and execute on strategic plans that get data driven results. This includes setting and tracking goals and budgets that align with company and team strategy.
You have exceptional communication skills and are adept at presenting to small and large groups, speaking to the press, and have the ability to represent Kickstarter in a positive light at industry events.
You have demonstrated public leadership within the comics community through organizing or playing a central role at key events, developing a compelling online presence, writing thought pieces, and making other meaningful contributions to helping independent creators and institutions succeed.
You have an expert sense of what makes crowdfunding projects succeed and the ability to assess quality, innovation, creativity, and clarity of presentation when reviewing a campaign.
Bonus points if you are a creator, entrepreneur, and/or Kickstarter backer yourself.
What You'll Enjoy
A fully remote workforce with plenty of opportunities to get to know your colleagues
100% employer-paid health plan offerings
16 paid vacation days, 10 sick days, and a company-wide winter break between Christmas and New Years
25 volunteer hours each year to give back to your community
16 weeks of parental leave plus fertility/family planning resources
A 4-day/32-hour workweek! Kickstarter is currently experimenting with one so that we can all enjoy long weekends
Incredibly talented and inspiring colleagues who know how to blend their creative endeavors into their work
You can read more about our benefits and working at Kickstarter at our Jobs page.