Parallel, Xino, Rick & Morty in Oni Press June 2023 Solicits
Oni Press June 2023 solicits and solicitations include Rick & Morty #6, the debut of Xino #1 and the graphic novel Parallel by Matthias Lehmann.
---
Oni Press isn't just the publisher of Gender Queer, the best-selling graphic novel in America. It is also the publisher of Rick & Morty comic books. And in June 2023, that continues in the Oni Press solicits and solicitations with the ongoing Rick & Morty #6 by Marc Ellerby, the debut of Xino #1 by Melissa Flores, Chris Condon, Phil Hester, Jordan Thomas and Daniel Irizarri. and the graphic novel Parallel by Matthias Lehmann.
XINO #1
WRITER | MELISSA FLORES, CHRIS CONDON, PHIL HESTER, AND JORDAN THOMAS
ARTIST | DANIEL IRIZARRI
COVER A & F | MATT LESNIEWSKI
COVER B & G | ANDRÉ LIMA ARAÚJO
COVER C | MALACHI WARD & MATT SHEEAN
COVER D & E | SHAKY KANE
0423ON270 | 0423ON271 | 0423ON272 | 0423ON273 | 0423ON274
0423ON275 | 0423ON276
FULL COLOR | 40 PAGES | $5.99
IN-STORE DATE | 6/13/2023
FOC DATE | 5/21/2023
Because the future is getting weirder everyday, we give you XINO #001—the first of three 40-PAGE intra-ocular lozenges of subversive, surrealist science-fiction
to cure your awful awareness of it all. Try not to worry—the insertion process will be guided by the megawatt brilliance of Oni's brightest talents (past, present, and future) as they slowly tune your hopes, dreams, desires, paranoia, alienation, anxiety, and adrenaline to produce the desired results. In our first exploratory outing: Rising stars Melissa Flores (The Dead Lucky, Mighty Morphin Power Rangers) & Daniel Irizarri (Judge Dredd) surgically activate the hidden dimensions of the human senses; cult phenoms Christopher Condon (That Texas Blood) and Nick Cagnetti (Pink Lemonade) debut the world's first intravenous video game system; Underground radicals Jordan Thomas (Weird Work) and Shaky Kane (Bulletproof Coffin) surveil the suburbs for signs of covert infiltration, and master cartoonist and foundational Oni creator Phil Hester (Gotham City: Year One, The Coffin) returns to the fold to leave his deepest mark yet! Order 5 or more copies of XINO #1 (cvs A – D any comb) to qualify to have your order fully returnable.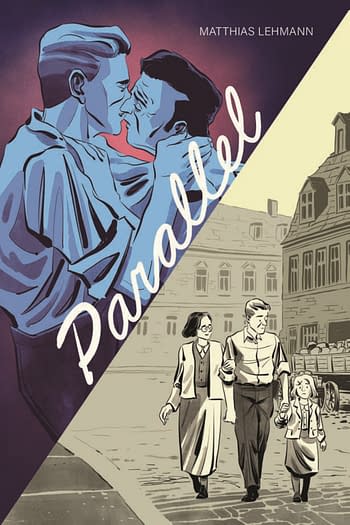 PARALLEL
WRITER | MATTHIAS LEHMANN
ARTIST | MATTHIAS LEHMANN
COVER ARTIST | MATTHIAS LEHMANN
0423ON266
B&W | 456 PAGES | $29.99
IN-STORE DATE | 6/13/2023
FOC DATE | 5/21/2023
Karl Kling's story is one of revelations, and these he has addressed in a letter to his daughter, Hella, who had disowned Karl many years ago. Karl's letter is a cri de coeur from a father to a daughter he never really got to know, and he comes clean to her about his failed marriages, his fractured family relations–and his love for men. Taking place between the end of World War II and the 1980s, Parallel chronicles Karl's efforts to comply with social norms in order to keep his sexuality a secret. It also paints a picture of a life torn between conformity and rebellion, and the cruel realities of twentieth-century German society, where homosexuality was proscribed and punishable until 1994. Matthias Lehmann poignantly depicts the story of a decades- long yearning to live an open and free life, and the price Karl and those he loves must pay for it. It is also a story of finding the courage to finally tell the truth no matter the obstacles…or the cost.
RICK AND MORTY™ #6
WRITER | ALEX FIRER
ARTIST | MARC ELLERBY
COVER ARTIST | MARC ELLERBY
0423ON267 | 0423ON268
FULL COLOR | 32 PAGES | $3.99
IN-STORE DATE | 6/20/2023
FOC DATE | 5/28/2023
It's an epic battle of the Ricks! Hyper tech-bro Glug Vronsky wants to become the new Rick, a Rick 2.0, if you will, Morty is losing his mind and slowly turning into Rick, and Rick is, well, the same old Rick! And they're all fighting aboard a giant dog spaceship that's headed straight for Earth, only they don't know Summer's coming in ninja-style to join the party. Meanwhile, the Goldenfolds, Noelle, and a slew of weird gods plan to exact revenge on the foolish fool who tried to do away with them: Rick Sanchez. Geez, guy can't catch a break, can he? The all-new ongoing series continues!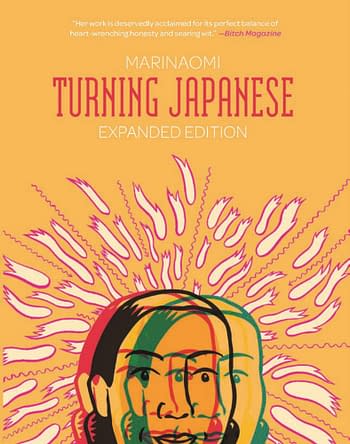 TURNING JAPANESE
EXPANDED EDITION
HARD COVER
WRITER | MARINAOMI
ARTIST | MARINAOMI
COVER ARTIST | MARINAOMI
0423ON269
B&W | 240 PAGES | $29.99
IN-STORE DATE | 6/6/2023
FOC DATE | 5/14/2023
The year is 1995. Fresh out of a longterm relationship, twenty-two-year-old Mari Naomi finds herself amidst a flurry of major life changes. Newly immersed in the pan-Asian diaspora of San Jose, California, half-Japanese Mari searches for connections to a culture that has so far eluded her. It doesn't take long for Mari to find new love and a new job–at a hostess bar for Japanese expats–in a bid to learn the language and culture. Turning Japanese follows Mari from Northern California to Tokyo, Japan, as she tries to get by in an unfamiliar city with rudimentary language skills–all in the hopes of finally connecting with her Japanese relatives without the use of her mother as a translator. Turning Japanese: Expanded Edition includes new story pages that bring fresh insight and a new resolution to this classic comics memoir of our times.
LAMENTATION #2
WRITER | CULLEN BUNN
ARTIST | ARJUNA SUSINI
COVER A & C | YANICK PAQUETTE
COVER B | JOHN BIVENS
0423ON263 | 0423ON264 | 0423ON265
FULL COLOR | 48 PAGES | $6.99
IN-STORE DATE | 6/6/2023
FOC DATE | 5/14/2023
Trapped within the Requiem Theater, lead actress Jennifer fights for her life and freedom as threats encroach from the real world and within the play. When the mysterious Prince Razide selects her as his bride, new dangers emerge, and she still doesn't know who—or what—lies beneath the prince's mask. The Haunting of Hill House meets The Phantom of the Opera in this dizzying horror mystery by acclaimed writer of nightmares Cullen Bunn (Harrow County, The Empty Man, The Sixth Gun) and illustrator Arjuna Susini (Made Men, Forever Forward). Order 5 or more copies of LAMENTATION #2 (cvs A – B any comb) to qualify to have your order fully returnable.
---
---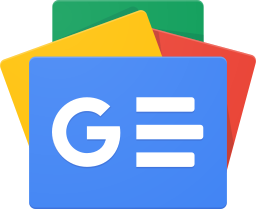 Stay up-to-date and support the site by following Bleeding Cool on Google News today!