Peach Momoko is a Japanese comic book creator and cover artist who began exhibiting at US comic conventions back in 2014. She drew a couple of stories picked up by Grant Morrison when he was EIC of Heavy Metal Magazine and she has since become one of the the hottest cover art variant creator in the business. Bleeding Cool has pointed out just how much Peach Momoko's comic book covers – and even rarer interior artwork – has been in much demand in collector circles. Which may inform why Boom Studios has announced it has signed a deal that will see her draw twenty covers for the publisher through the next year. The next variant cover from this new deal will be available on Wynd #2, on-sale on July 22, and Momoko's art will be featured on variants to subsequent issues (#3-5) of the series through October.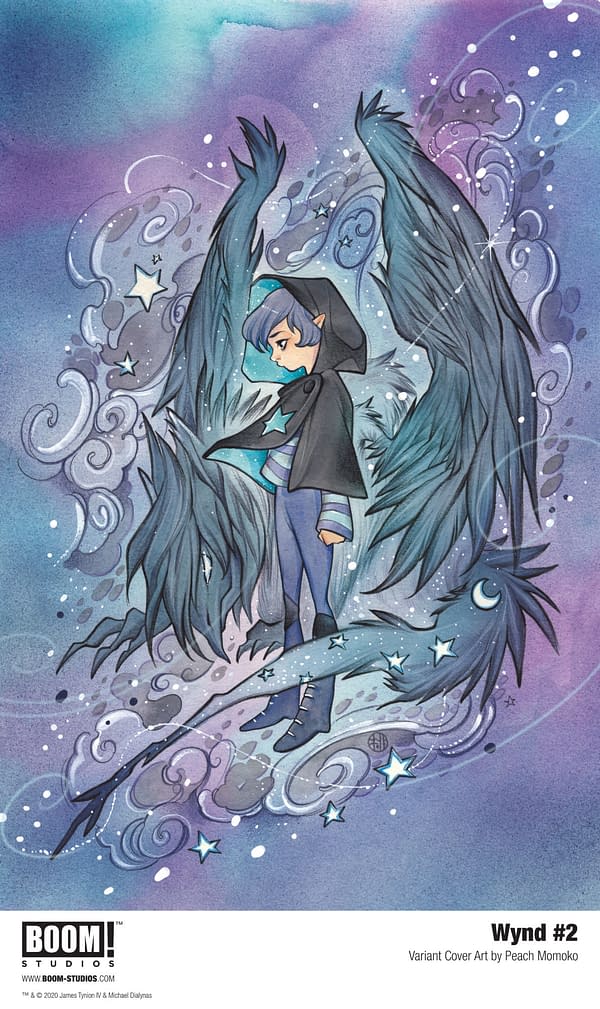 Her work will then appear on Buffy the Vampire Slayer #19 in November and on a new unannounced series launching in the same month. "I am very excited to be painting for many, many BOOM! covers coming up" said Peach Momoko. "I'd say more, but instead I'm going to keep painting and let the covers show you how much fun I'm having here!"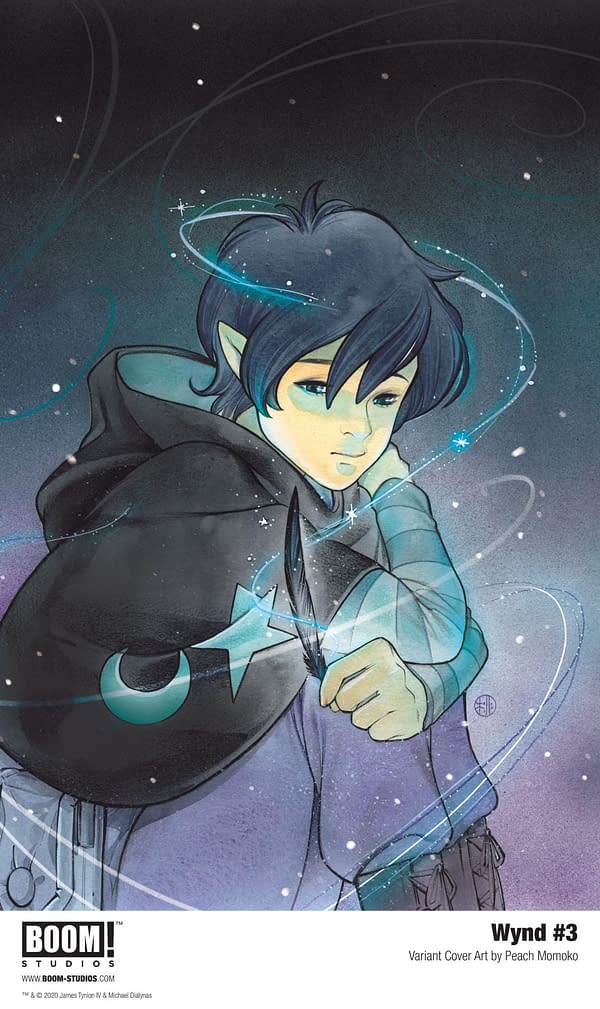 WYND #2 (OF 5) (MR)
(W) James Tynion IV (A) Michael Dialynas
The Bandaged Man has returned to Pipetown to find any remaining magic and will eliminate it – or them – with extreme prejudice. But can Wynd, with the help of Oakley, find a way to cure himself of his magical heritage – or has he put himself in even more danger than he ever imagined?In Shops: Aug 26, 2020 SRP: $4.99

WYND #3 (OF 5) (MR)
(W) James Tynion IV (A) Michael Dialynas
Wynd and Oakley have discovered a secret magical society, hidden deep in the tunnels under Pipetown, that may hold the answers they seek. But if the Bandaged Man and his army have their way, no one – not even Wynd – will survive…In Shops: Aug 26, 2020 SRP: $4.99

WYND #4 (OF 5) (MR)
(W) James Tynion IV (A) Michael Dialynas
Wynd, Oakley, Thorn, and Prince Yorik think they've found safety from their enemies in the magical lands outside Pipetown. But yhe Bandaged Man has found them – and he has a shocking offer for Wynd…In Shops: Sep 23, 2020 SRP: $4.99
Enjoyed this article? Share it!