As the Bendis Tsunami cascades through DC Comics, we are seeing all sorts of changes in upcoming months. With Brian Bendis taking over Superman and Action Comics as monthly titles, halving the number of Superman solo books DC Comics publishes, this also allows for other comics to be commissioned.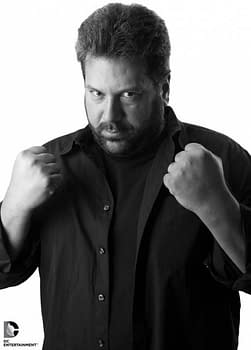 As for the current creators of Action Comics and Superman, Patrick Gleason is still the artist on Action Comics #1001. There is no news of Dan Jurgens. But Bleeding Cool heard the rumour that Peter Tomasi will be the new writer of Detective Comics after DC Nation #0.
Longtime writer/editor at DC Comics, Tomasi recently wrote the Batman And Robin series for the New 52, as well as writing and editing hundreds of Batbooks. He is wise to the world of Gotham.
As to current Detective writer John Tynion IV, I understand he will have his hands full working on Justice League with Scott Snyder. And I hear tell he has another big DC Comics project in the works too…
And the music of the musical chairs plays on.
Enjoyed this article? Share it!