Posted in: Comics | Tagged: amanda conner, Comics, jimmy palmiotti, LBCHC, Len Win, long beach comic con
---
Pics Or It Didn't Happen – Recap Of The Long Beach Comic And Horror Con
Nick Marino of Audioshocker.com shares his con recap with Bleeding Cool:
If you hate reading and just wanna look at the pictures, then I'll sum it up for you with one quick sentence: The 2013 Long Beach Comic & Horror Con was good! Okay, now you're free to skim the rest of this blog post and peruse the photos.
But if you actually care about why it was good, I'll be glad to tell you!
First off, I was greeted by a program book with a cover by my buddy V Ken Marion (who joined us a couple of weeks ago to talk about All New Soulfire #1). I'm not gonna lie — having that personal connection really kicked things off right.
Though I've been living in Long Beach for almost a year now, I haven't established a link with the local comics community. Part of that's because I'm sorta sick of the comic shop scene right now. Part of that is because I'm a bit burned out on the notion of a comics scene in general after spending over a decade embroiled in a love-hate relationship with Pittsburgh's community of fans and creators.
So I've been living a largely scene-free life down here in the coastal city that's sort of like Los Angeles's shorter and scrappier (and potentially hairier and more tatted up) cousin. As press, I did attend the Long Beach Comic Expo in the spring — which is a smaller and supposedly more indie-focused show — but otherwise my link between Long Beach and comics has been nil.
But ya know what? The Long Beach Comic & Horror Con felt pretty indie too! Artist Alley was an egalitarian mix of known and unknown. It smashed all kinds of artists together, with seemingly no preferential placement that pushed lesser-knowns to the back of the con floor like plenty of other shows love to do.
And it's that particular quality which starkly distinguishes LBCHC from Anaheim's WonderCon, which I attended for the first time last spring. While that show had a lot of similarities to LBCHC, one thing it did differently was make the greener creators look shunned by placing them at the extreme edge of the show.
Here in Long Beach, however, everybody was jammed together into a comfortably snug lower level hall with an intelligent layout that made the artists look like the real stars of the show.
Yeah, there were a few corporate booths up front featuring larger indie comics publishers, plus some companies I'd never heard of promoting a range of other products from guitars to electronics.
But make no mistake about it — while the company booths were closer to the entrance, it was pretty obvious that the real electricity and draw was smack dab in the middle of the floor at Artist Alley. It was the heart of the show and that really gave me a good vibe, having experienced too many other cons where Artist Alley is pushed against the back wall or hidden in a little area around the corner.
If I had to describe the atmosphere, I'd say it was a cross between SPX and NYCC. I've exhibited at both of those shows in the past, and I loved and hated them for a wide range of reasons.
But this time I was just a member of the press perusing the con. And I liked what I saw. I mean, maybe I'd feel differently if I'd exhibited at LBCHC this year. Or maybe not. None of the traditional red flags were apparent to me. This show was extremely diverse in just about every way imaginable from the kinds of comics to the kinds of booths to the kinds of people.
Take a close look at these pictures, for example. I didn't even realize it until after I took them — they're packed full of female exhibitors and attendees!
And the biggest star by far? Amanda Conner, who had the longest line of any exhibitor at the convention.
There were tons of "sexy" cosplayers but I didn't pick up on a skeevy vibe from any dudes. And everyone genuinely seemed to be having a great time. Well, except for that one cranky-looking guy at the IDW booth and the legendary Len Wein (co-creator of countless cosplay characters and Hugh Jackman's favorite per$on).
It was so awkward that I couldn't bear to photograph the scene. Len was sitting at a stark white table adorned with a single hand-written sign featuring a price list on it. He sat at the far left of the table and furiously wolfed down his lunch. Here's my sloppy artist's rendition of what I witnessed:
Is it a bummer that Len didn't have a line of fanatic readers holding stacks of books to be signed? For sure. But at the same time, he wasn't exactly approachable.
Anyway, I haven't even broached the topic of programming, which was impressive considering that LBCHC is a medium-sized show with a pretty low ticket price. They had wall-to-wall panels covering a ton of topics. I loved Jimmy Palmiotti's Kickstarter panel, which was chock full of sage advice.
Some of the other panels I attended weren't as engaging, but they were still strong topics with a good selection of panelists. And because LBCHC is in that sweet spot between large and small, the panels are intimate enough that you can sit up front, ask plenty of questions, and then talk to the creators afterwards.
All-in-all I was impressed by my new hometown's comic book convention. Would I exhibit here next year? I dunno. I'm pretty burned out on exhibiting. But LBCHC has a friendly atmosphere with a lot of enthusiastic creators and engaged attendees, so it's an attractive option if I decide I want to start tabling again!
---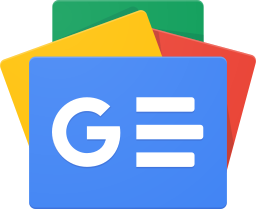 Stay up-to-date and support the site by following Bleeding Cool on Google News today!