The TV show Preacher, based on the DC Vertigo comic by Garth Ennis and Steve Dillon, is approaching its fourth and final season on AMC. Well, in tomorrow's DC Comics they have a very special ad for the upcoming season on the back covers, as well as encouraging people to catch up on the previous seasons on Hulu. And replicating the kind of evangelical poster than may have been cranked off back in the day, with offset colours…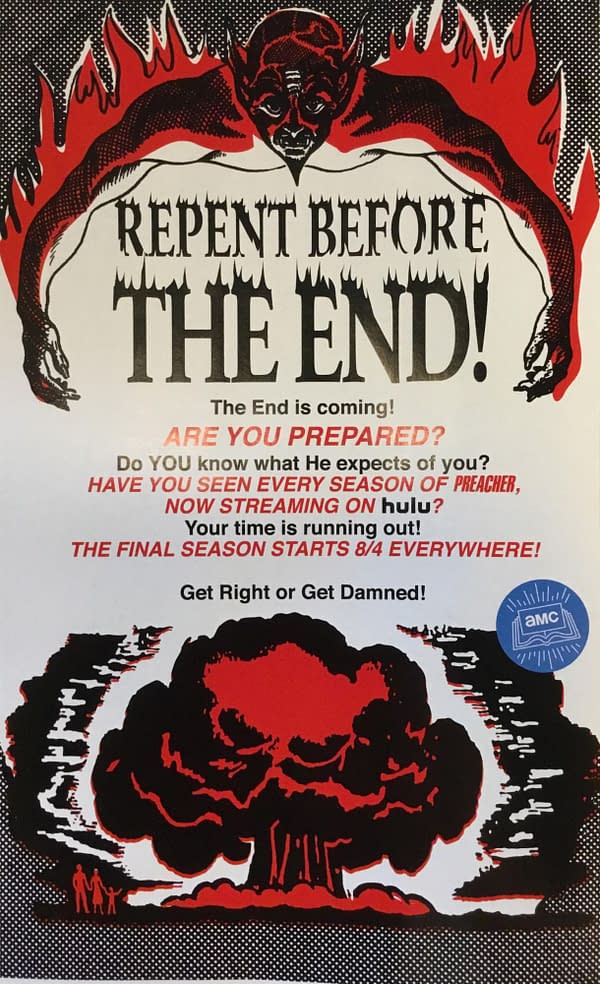 Repent Before The End… the new season of Preacher, developed by Sam Catlin, Evan Goldberg, and Seth Rogen for AMC starring Dominic Cooper, Joseph Gilgun and Ruth Negga will premiere on AMC on August 4th, 2019.
Enjoyed this article? Share it!