Mark Russell, who repeated takes the most ludicrously unlikely Hanna Barbera IPs, such as The Flintstones and Snagglepuss and turns them into searing indictments of modern society and politics – much as he did with his curtailed series Prez for DC Comics, is now doing something similar with The Lone Ranger for Dynamite, with artist Bob Q.
Russell is quoted by Dynamite as saying "The western is, like jazz, one of the truly great American art forms and I wanted to use it to tell America's story. About how we've used the West to mythologize ourselves, about how the West is at once the metaphor and reality for where we've come from and our struggle to control where this nation is heading. Bob Q's art on this series is fantastic and I think this series will remind people what they love about the Lone Ranger and Tonto while showing them sides of these characters they never thought they'd see."

1883. The advent of barbed wire is creating havoc in the Texas panhandle. A corrupted state senator conspires with dirty ranchers to make land unnavigable for open rangers and native tribes, passing new laws allowing cattlemen to kill anyone caught cutting the wire. Good people are getting hurt, and The Lone Ranger must act. But to truly stop this rampant villainy, he'll need to go all the way to the top, and rely on an old friend for help…
Dynamite has been publishing Lone Ranger comics since 2006. This new launch, naturally, comes with variant covers and will also be available for signed by Mark Russell.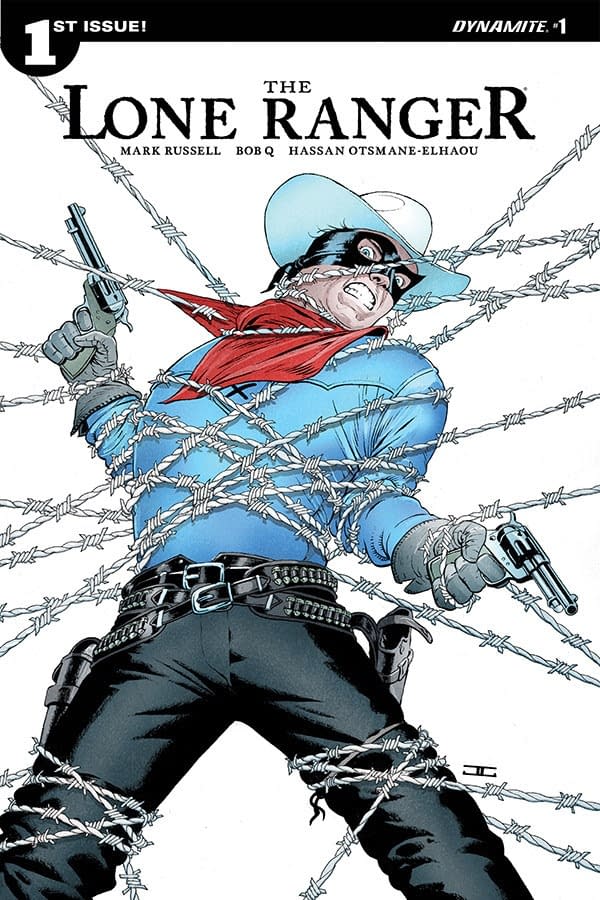 Cover A: John Cassaday
Cover B: Mike Allred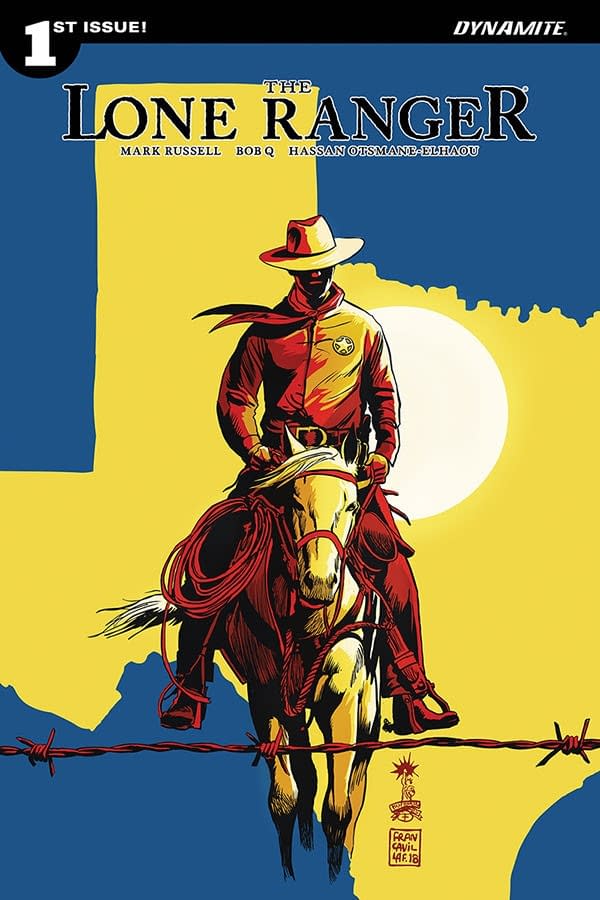 Cover C: Francesco Francavilla
Enjoyed this article? Share it!