Posted in: Boom, Comics, Comics Publishers, Current News, Image, Marvel Comics, X-Men | Tagged: daredevil, Mill Your Darlings, printwatch, Wolverine Firefly
---
PrintWatch: More Kill Your Darlings, Daredevil, Wolverine & Firefly
PrintWatch: It looks like Kill Your Darlings, Daredevil, Wolverine and Firefly are all getting second printings in October.
---
PrintWatch: It looks like Kill Your Darlings, Daredevil, Wolverine & Firefly are all getting more printings.
Printwatch: Kill Your Darlings #1 by debut writers Ethan S. Parker and Griffin Sheridan and artists Bob Quinn and John J. Hill from Kids Love Chains and Image Comics is going to a second printing. "To say that I've been stunned and blown away by the incredible reception and demand for Kill Your Darlings would be a huge understatement," said Parker. "The team and I can't thank you all enough for giving your attention to this book that is such a labor of love for us and represents years of blood, sweat, and tears. And if you liked this first taste… Stick with us. We have so many more surprises in store. It's going to be a wild ride." Hill added: "Making comics is NOT easy to say the least, but finding out Kill Your Darlings #1 sold out and demand was high enough for a second printing makes it all worth it. Thank you so much for picking up the first issue (or an advance thanks for grabbing the second printing), and please continue to support creator owned comics!" "All Ethan and I have ever wanted is for our work to connect with people," said Sheridan. "Seeing Kill Your Darlings resonate with so many readers, in so many different ways, has been one of the most gratifying experiences of my life. We can't thank the fine folks at Image, the retailers, and the readers enough for their support of the book. We are thrilled about the second printing of issue #1, and look forward to sharing the next installment with you all very soon!" "I've been telling anyone that would listen that Kill Your Darlings is something special and seeing how many people agree has been one of the most incredible experiences in my career," said Quinn. "I can't wait for more readers to join us on the journey, it's a crazy, heartbreaking, and amazing one."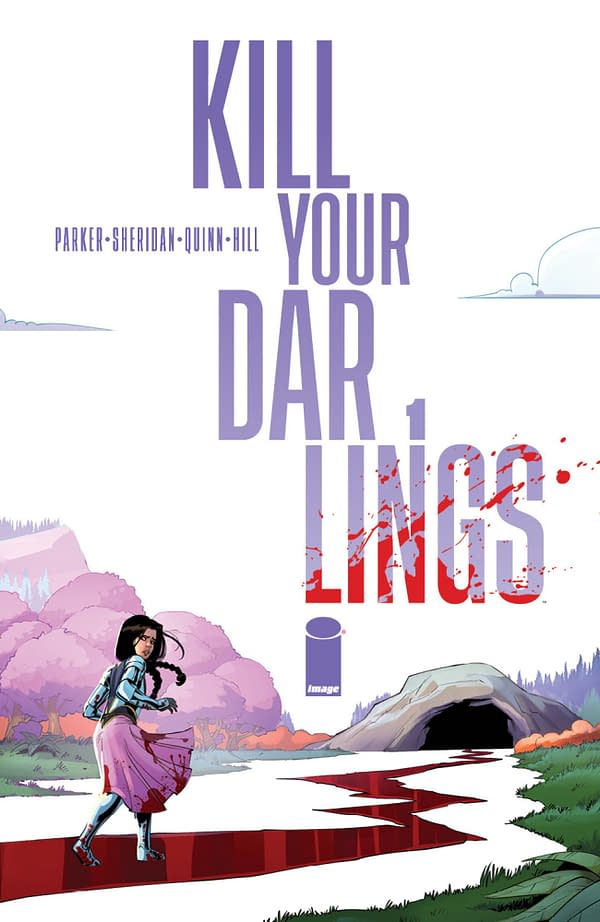 Eric Stephenson, Publisher and Chief Creative Officer at Image Comics, added: "Discovering new talent is always exciting, and one of the great things about Image is that the creators we work with often make doing so easy. In this instance, we have Donny Cates and Ryan Stegman to thank for bringing Ethan, Griffin, and Bob to our attention a couple years back. They knew a good thing when they saw it and were super-helpful in getting it set up here. Watching it develop from there has been amazing, and we couldn't be more pleased with the reception the first issue is getting!" Kill Your Darlings #1 second printing will be available at comic book shops on the 11th of October.
Printwatch: Marvel Comics is sending the new Daredevil #1 for a second printing with an Aaron Kuder cover and a 1:25 variant of that second printing, by John Romita Jr for the 25th of October.
And the same will be happening to Wolverine #37 with a Greg Capullo cover and a Juan Jose Ryp for the 1:25, also for the 25th of October.
Printwatch: Boom Studios will be sending Firefly: The Fall Guys #1 back to a second printing with a cover by Francesco Francavilla for the 11th of October.
But Kill Your Darlings is the only cover we actually have right now!
---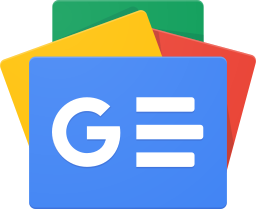 Stay up-to-date and support the site by following Bleeding Cool on Google News today!