Publishers, Get Your Politics Out Of My Comic Book Stores This morning, Image Comics announced they were to offer a line of variant covers, the proceeds of which would be used to support Planned Parenthood. There is no obligation on any retailers part to order these variants. But of late a number of publishers have been increasing the prominence of political analogues and characters in their superhero storylines, from MODOK and The Penguin portraying the words of Donald Trump, Captain America titles paralleling extreme political divides in society, and Hilary Clinton appearing on the cover of Faith.
But Phil Boyle of the Coliseum Of Comics chain of stores in Florida appears to have had enough and has expressed it in a strong message he sent to Bleeding Cool. He writes,
Publishers, get your politics out of my stores!
We live in a climate of polarity, with people being violently opposed to issues and events. Note the word "violently" and then think about what you're bringing to our stores. With every new proclamation from either the White House or CNN we have a new round of vitriol coming from the opposing side.
I've always told my staff that we are the safe zone from what's outside our doors. I've been touting this policy before safe spaces were a thing, not because we need to be protected but because we provide entertainment. To be crystal clear, we provide entertainment. We are not mouthpieces for any polarizing cause nor is our shelf space for rent to any organization, left, right, or center. If you want to support fighting cancer or bullying, all good. No one is fighting for worse cancers or more bullying. If you want to put Planned Parenthood or the NRA on my stands, you're getting no traction in my stores. We are not for sale and we're not going to undermine our store's tranquility for your cause-of-the-month.
Get your politics off my stands. Get political figures off the covers. Get poorly disguised villains out of your books. Get back to telling stories that don't remind people of the vitriol and bile being spewed from every direction; we have enough outlets for that. You're not being clever. You're not being altruistic. You're costing me the carefully built atmosphere that has allowed me to sell your books over the last 3+ decades to people of all races, creeds, genders, and sexual orientation as well as Democrats, Republicans, Libertarians, and no doubt a few anarchists as well.
Don't screw that up.
Images from Civil War II: The Oath by Nick Spencer and Rod Reis. Bleeding Cool continues to offer well-expressed divergent viewpoints from across the comic book industry. If you have something to say, please get in touch.
---
---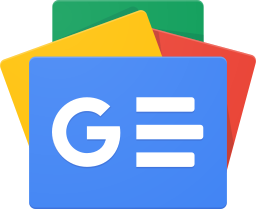 Stay up-to-date and support the site by following Bleeding Cool on Google News today!