Punk's Not Dead Returns for London Calling Encore in February
Truly living up to its name in at least one way (punk, sadly is dead as disco), David Barnett and Martin Simmonds' Punk's Not Dead is returning to Black Crown for a second volume. Dubbed Punk's Not Dead: London Calling after the original proposed title, Punk's Not Dead: Argy Bargy was rejected, the new volume was announced at the IDW Big Scoop panel at New York Comic Con, which everyone thought was going to contain huge breaking news based on the name, but it turns out they just gave all attendees a free scoop of pistachio ice cream. Just kidding, there were no big scoops of news or ice cream. But we did get this announcement, and Bleeding Cool Ace Reporter Octavio Karbank was on hand to send it in to the newsroom, along with some shots of the screen: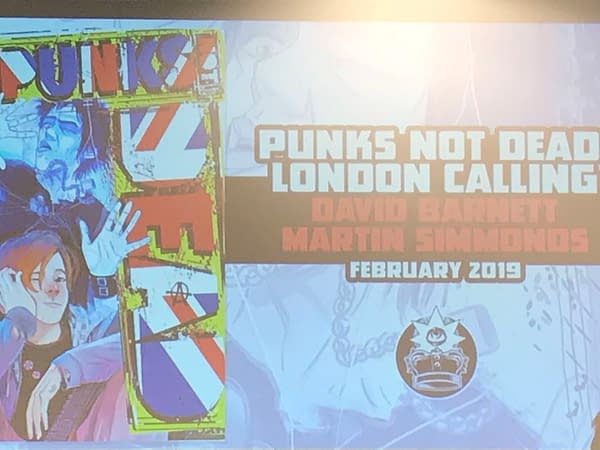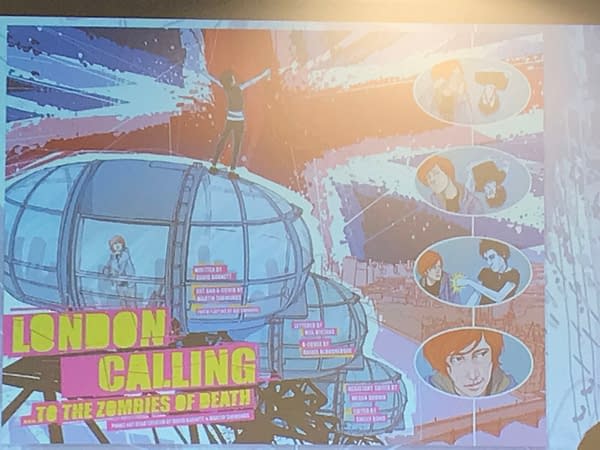 Punk's Not Dead: London Calling will launch in February.