Rat Queens #14: Dee the Godhammer Lays the Smackdown
[rwp_box_recap id="0"]
The latest issue of Rat Queens from Image opens with a horrifying spectacle of transformation, as one of the Flesher cultists uses his powers to horrible mangle a captive gnome. The Queens, most of whom were captured during the last issue, watch in horror, realizing they are next on the menu.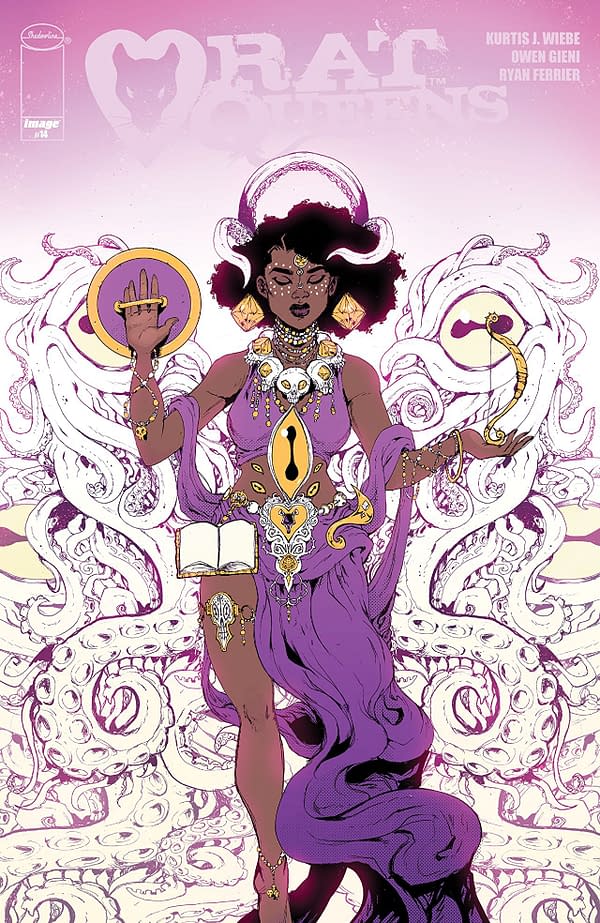 If only someone could intervene! Someone with god-level powers! Someone with a murder-happy Smidgen friend! Oh, wait! That's Dee! And she's coming to the rescue!
Kurtis J. Weibe knows how to keep a story afloat, and this fourth installment of "The Infernal Path" storyline is not an exception. The stakes are as high as they've ever been for the Queens, but they never flinch from danger when it comes to their friends.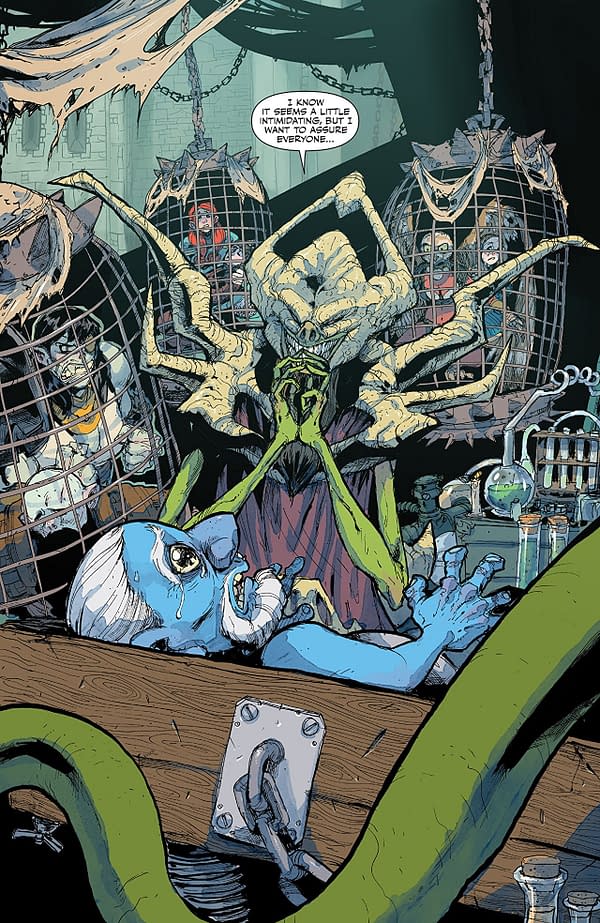 Weibe does a marvelous job of juggling humor and sheer horror, with splashes of daring heroics thrown in for good measure. Betty and Dee have a light hearted reparte before going to murder town on a couple of Flesher mutants; the dialogue grounds the more fantastical elements of the story with very believable friendships and loyalties.
We really can't say enough about Owen Gieni's art. There's a casual intensity to his artwork that belies the effort at play; it looks effortless, but we dare you to duplicate it. Gieni brings a fiercely fun style that complements the scripting beautifully.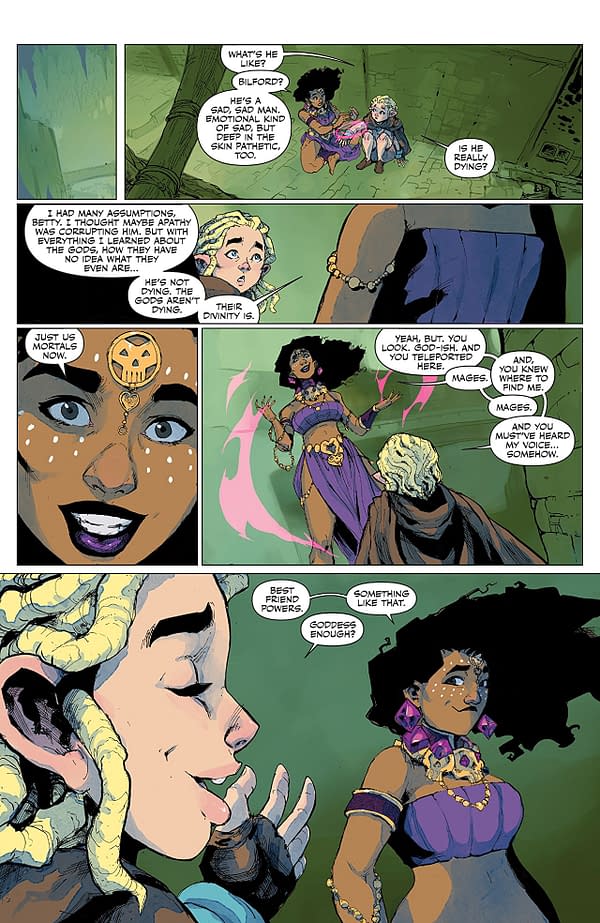 Gieni handles colorist duties on his art as well, with bright, garish colors splashed around with great effect amidst the typical drab greys of fantasy art. It's great to see such a vibrant world in motion, and Rat Queens is all the better for it; these are colorful characters, the world they inhabit should be equally so.
Rat Queens is an exceptional story, with strong, complicated female leads kicking ass and taking names. Highly recommended for fans of fantasy, horror, and bad-ass ladies.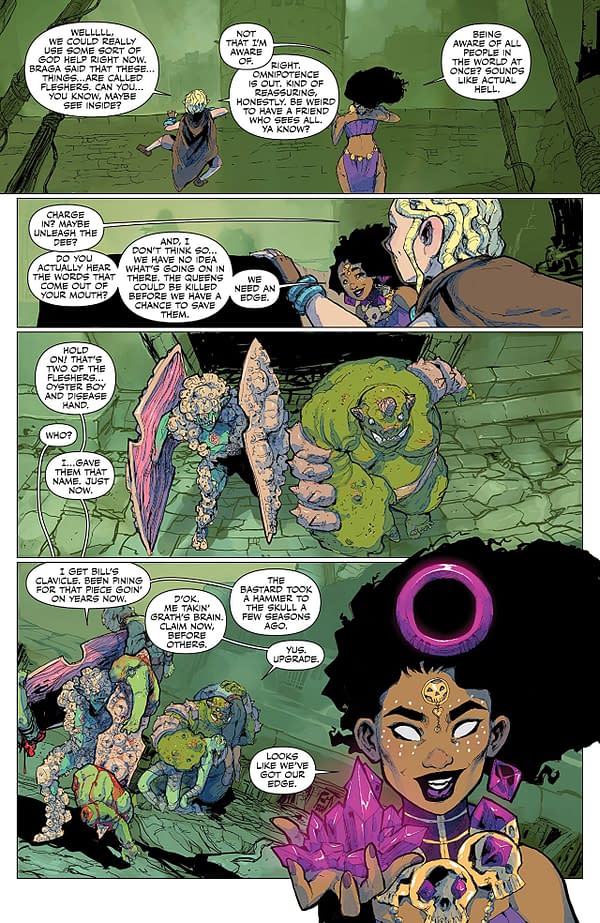 SUMMARY: Words: Kurtis J. Wiebe; Art: Owen Gieni; Letters: Ryan Ferrier; Editor: Melanie Hackett; Publisher: Image Comics; Publication Date: February 13, 2019; Cover Price: $3.99; 27 pages.
[rwp-review-ratings id="0"]
[rwp-review-form id="0"]