Ravage – Kill All Men is a new comic about to debut digitally on May 24th issue #0, and in print during the Orlando MegaCon from Cautionary Comics.
"Two Hunters crash in a mystical jungle populated by a lost tribe of Warrior Women that hunt men, mate, then kill them. The men must escape, change to survive or die trying."
It is intended to be accompanied by an open world MMORPG game set in the same continuity, the Cautionverse.
Writer Benjamin L Henderson says "For over 25 years I've been writing stories with the hope of one day bringing them to life. Over the years I noticed something was missing in the comic book industry. I could not find any old school style comics books that my sons and daughters could both enjoy that focused only on STORY, Character, Action, and Fun! That is when I got the motivation to launch a new Comic Book Universe where people can be free from the stress, politics, and worries of the day to day grind. Comic Books that exist only to entertain, thrill and frighten while readers imaginations run away with them once again."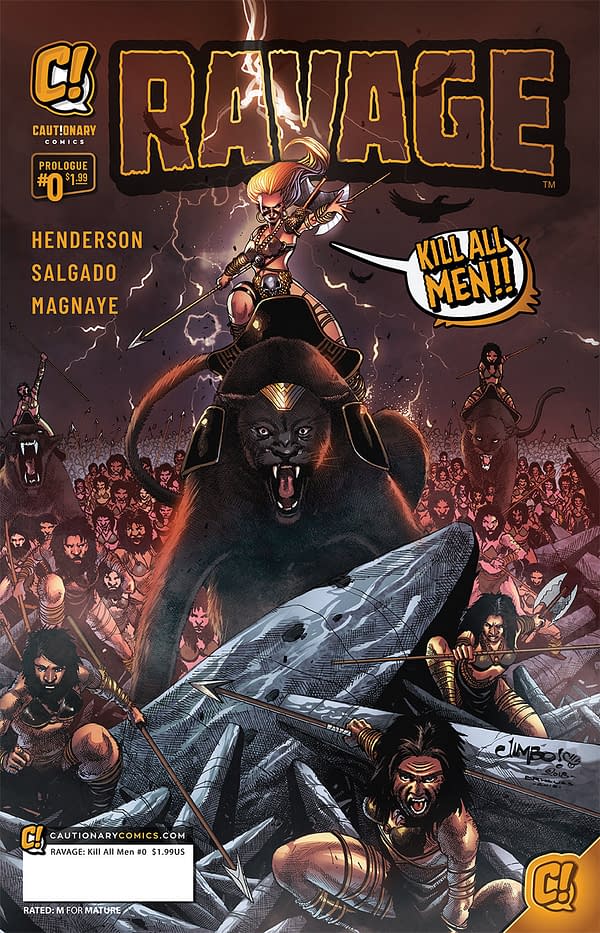 Enjoyed this article? Share it!