Rebellion To Bring Back Misty Comic For Girls, With Pat Mills Back before the mid-eighties, girls comics were big business in the UK. With names like Misty, Bunty, Jackie, they would often outsell the boys own comics.
But then things changed. Comics got harder, more male, and other media were more flexible. And the girls comics went away.
Well I understand that Rebellion, publishers of one of those boys comics, 2000AD, have managed to get the rights from 2000AD's old owners Fleetway/IPC to Misty.
And for next summer, planning a revival, reprinting old Misty content from creators who are also well known for their 2000AD work, starting with the granddaddy of them all, 2000AD co-founder Pat Mills, and his strip with John Armstrong, Moonchild.
Mills has described Misty as the girls' 2000AD.
It was the last few weeks before I left 2000AD and I was looking forward to starting work on my next creation: Misty. I took the title from the film, Play Misty For Me and my plan was to use my 2000AD approach on a girls' comic: big visuals and longer, more sophisticated stories with the emphasis on the supernatural and horror. My role models were Carrie and Audrey Rose, suitably modified for a younger audience. John Sanders and I had several meetings to discuss its content and we could both see how it could be a hit; potentially bigger than 2000AD as girls comics sales were always higher than boys. (On launch: Tammy: 250,000 copies per week; 2000AD: 220,000 copies per week; Misty: 170, 000 copies a week. Approximate figures.)
What's next? Well could we get a brand new Misty comic, reviving the British girls weekly comic at a time when more women are reading comics than for decades?
News that will make these folks very happy….
---
---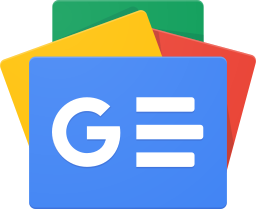 Stay up-to-date and support the site by following Bleeding Cool on Google News today!