Posted in: Comics, Recent Updates | Tagged: garth ennis, red team
---
7 Things About Red Team #1 by Garth Ennis and Greg Cermak
Alasdair Stuart writes for Bleeding Cool
How do you decide to kill someone? What happens? How do you cauterize your morals or ethics enough to decide another human being needs to die by your hand? What happens when a cop decides to do that? Or more than one? These questions lie at the heart of some of the best police procedural TV drama ever made, especially the still astounding Homicide: Life on the Street and the early seasons of The Shield. These shows excelled at pulling apart the decision and act of murder, tracing the shockwaves down through the lives of those involved like the echoes of gunfire. Red Team covers similar ground and is off to a hell of a start. Here are 7 things about issue 1.

1.Detective Mellinger is looking for a way out
Almost the entire issue is conversations, and Ennis and Cermak continually play with the power dynamics in scenes, using body posture to convey a subtlety of performance you don't see in the vast majority of comics. Look at Mellinger in this shot, hair unkempt, unshaven, thousand yard stare. This is a man who's been to hell, seen things so awful that sitting across the table from a brother officer who will work out exactly how screwed he is is almost a relief. Also, note that we're in the perspective of the interrogator. The moral high ground is the audience's, straight away.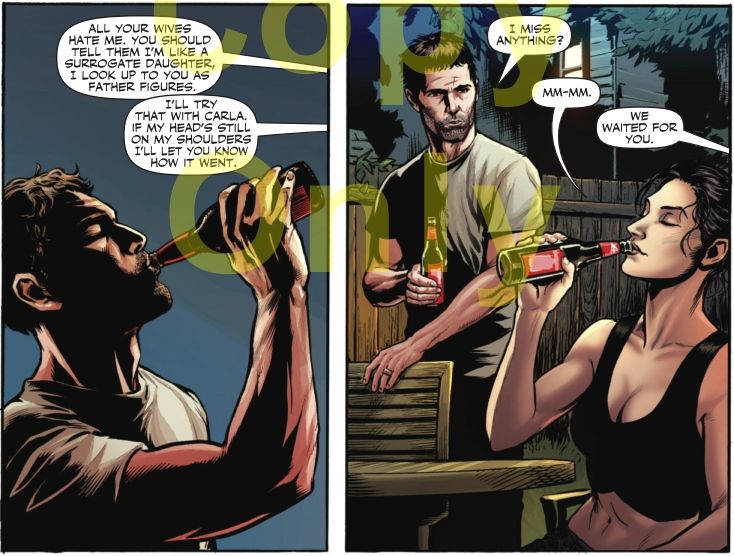 2.Harmless Banter
Ennis does banter like very few other writers working today. It has that easy, rolling pace that manages to sound like something David Mamet would be proud of at the same time as often sounding like something real people with actual pulses would say. The impromptu council of war in the backyard gives him a chance to stretch his dialogue muscles a bit, show us how the team related to one another, info dump the incident that leads to them crossing the line and throw a little more of that subtle posture work in, courtesy of Cermak. Look at Mellinger, look at how Mellinger's looking at Trudy. If there isn't a past there then Mellinger would definitely like there to be a future. Again really smart, subtle stuff.

3. Saying The Words
George, one of the two elder statesmen, says it out loud. Again, the power dynamic is fascinating and Mellinger actually comments on it. George and Duke are the instigators here, the two men who've served long enough to be broken, not by the latest incident, but by the unfeeling, mechanical cruelty of their work. Neither one of them is functional anymore but, because of who there are, and who Trudy and Mellinger want to be, their word is law. Or murder, in this case. This is the moment they break, the moment you can see Mellinger replaying in his mind over and over, trying to make it go differently. This is the fall, as surely as the actual murder is, and it's so subtle, so off hand you don't almost don't see it. A Jacobean revengers tragedy played out with badges and untraceable firearms.


4. Old Lions
Again, Cermak shows us exactly where Duke is in the hierarchy without ever having to say it. Off one side of the panel, his lieutenant literally talks over him to a colleague who has a clearance rate that Duke's team aren't even close to. Look at how tense Duke is, how cautious. He suspects the same thing I do; this is the man who's going to bring his team down. This is the man Duke should, or used, to be. Now, he's just the enemy and it wouldn't surprise me if the team's body count included police officers before the story's done. Also, look, again, at how we're positioned in the room; with Duke, overlooked, patronized in absentia. We can see that he's furious and more importantly, we can see why.

5. The Tools
Another example of the really smart, pared back page design in Red Team. The murder weapon and the holdouts, laid out on a car bonnet, their grips wrapped to stop fingerprints and completely isolated from the rest of the page, boxed in, just like the team themselves already are. The guns, and the briefing, tell you everything you need to know about the team's mentality; regimented, disciplined and horrifically off target. This is another chance for them to walk away, and it's another chance they don't take.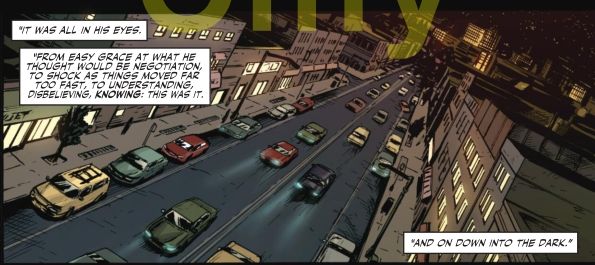 6.On The Way Down
Mellinger's, of course, not just talking about the murder, or even the final seconds of their victim. He's talking about oblivion, about the slide down into the darkness the team are committed to, all played out against a canted, anonymous street. Another gunshot in another city but this one won't fade. The echoes of this murder look set to echo up and down the rest of the series.

7. The Worst Possible Thing
Look at Mellinger's posture change; upright, looking straight at you, angry. He's reliving the story as he's telling it to us and this is the point where he finally realizes what doomed them; they were good at it. They got a taste for it. The social contract of being a police officer is broken by a combination of burnout, fatigue and the desperate joy you find when you realize that suddenly something in your life is easy. Couple that with the need to get a win, the adrenalin buzz of righting a wrong and the slick, greasy thrill of getting away with something and even a saint would get a taste for murder. Mellinger and his partners were doomed from the start.
Red Team Issue 1 is written by Garth Ennis, features art by Greg Cermak, colors by Adriano Lucas, letters by Rob Steen and covers by Ryan Sook, Russ Braun and Howard Chaykin. It's priced $3.99.
---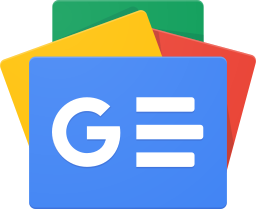 Stay up-to-date and support the site by following Bleeding Cool on Google News today!