A Civil War At The Denver Comic Con – Both Sides Speak The Denver Post is covering what appears to be a serious split amongst the management of the Denver Comic Con, following conversations with co-founders Charlie La Greca and Frank Romero, no longer associated with the show. But they are setting up a SaveDenverComicCon.com website and promoting a town-hall style meeting about the issues on Sunday.
The Denver Comic Con is a non profit body, the very basis of which is to fund activities for an entity known as The Comic Book Classroom, engaging children across the state in the creation of comics and educating them in the comic book form. And this is at the heart of the allegations being expressed towards the show, as portrayed in the infographic that accompanies their claims.
They include:
Not seeing any educational events conducted by Comic Book Classroom since last year's convention, which he called "very unhealthy."
"Allegedly up to $300,000 in revenues from the 2013 DCC alone, that remain unaccounted for, and some of which appear to be funneled towards high profile legal posturing."
All mentions of Romero — who resigned from the DCC board — and La Greca appearing to have been removed from the Comic Book Classroom and DCC websites, despite being both organizations' sole co-founders. "It is one thing to feel as though founders are being forced out from an organization, it's another to perhaps claim ownership and rewrite history."
The way various people associated with the DCC, who helped found and build it, have apparently been treated and dismissed. "These are not 'growing pains.' These are seemingly questionable steps by the Board of Directors, leaps away from the core values of CBC and DCC," La Greca said.
The Post said they did not get any comment from the rest of the Denver Comic Con leadership but that La Greca was dismissed in a letter sent to others over a year ago- but not to La Greca himself.
The Comic Book Classroom and the Denver Comic Con have issued the following response to Bleeding Cool, which reads as follows:
Comic Book Classroom (CBC) and its major funding program, Denver Comic Con and Literary Conference (DCC) remains true to its not-for-profit mission of children's literacy.

Prior to the 2013 con, Charlie LaGreca, one of the six co-founders of CBC and DCC, (the other founders are Christina Angel, Illya Kowalchuk, Bruce MacIntosh, Frank Romero and Michael Newman) took a paid contract position with the organization.

As was discussed at length with Charlie, the bylaws of the non-profit necessitated that in order to draw a salary he would need to step down from the board—as he agreed. Another founder, Frank Romero, stepped down from the board for personal reasons in January 2014. The rest of the founders continue to work tirelessly towards the mission of children's literacy—sometimes up to 80 (unpaid) hours per week in these months leading up to the con.

Charlie was paid $10,000, and was the only founding member who was paid. After the 2013 con, Charlie's contract was not renewed. In the months following the convention, CBC and Charlie went to a number of mediation meetings. And therefore his nonparticipation has never been in question. We deeply regret that the matter has jumped from mediation to the court of public opinion.

Allegations of misuse of funds are wholly untrue. As an applicant for 501(c)3 status, CBC's financial statements are a matter of public record; the 2012 990 form is on file with the IRS, and when the fiscal year 2013 records are completed they will be filed and will also be publicly available as a matter of course.

The organizational structure that is being built around one of the nation's largest conventions is a result of its success and popularity. We're expecting 75,000 attendees this year; we're planning more than 300 hours of educational programming and have dozens of comic creators and celebrity guests. Since the 2013 con, CBC has invested in the development of more mature processes and policies and staff to ensure there's a CBC that lives beyond any of its founders.

Every hour and every dollar spend by CBC goes towards securing the non-profit mission. There have been a number of developments on the classroom front since the 2013 convention:

• There is currently a CBC class in session at Sanchez Elementary in Lafayette, Colo.

• CBC is working with the City and County of Denver to integrate the curriculum to the Youth One Book One Denver Project, a program that involves approximately 2,500 kids.

• CBC is working with Platte Forum to teach high school students that are at-risk but showing promise the curriculum. They in turn will teach it to younger kids.

• CBC recently wrote a grant with The Conflict Center to execute programming at Sims-Fayola International Academy in the aim of authoring comic books to develop emotional intelligence and critical decision making as those relate to being an adolescent male.

• Additionally, CBC staff are currently planning dozens of hours and specific programs designed around children's literacy at its largest annual program, Denver Comic Con.

As the curriculum and materials are rebranded to adhere to legal and education standards, classroom activities will see an uptick in the summer of 2014.

Additionally, it's because of its fiscal responsibility that CBC is positioned for growth in 2014 and beyond. The future plans for the organization include multiple curricular sets being widely available to educators, a YouTube instructional channel, a scholarly conference to be held concurrent to DCC and eventually, its own physical classroom space.

CBC encourages anyone who believes its mission isn't being tended to carefully enough to volunteer. As a non-profit, we're only as good as the people who stand with us to provide children's programming at the convention—including activities in the Kids' Corral—and the teachers, educators and administrators that apply their many talents to the CBC curriculum.

Thank you for your continued support.
---
---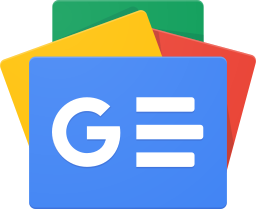 Stay up-to-date and support the site by following Bleeding Cool on Google News today!