By Shawn Perry
'Sup from the Big City, Bleeders!
Among the many creators that I had the pleasure of speaking with during New York Comic-Con one of the most impressive was Jerome Walford, creator of Nowhere Man.
Walford is a self-publisher located in New York City who has produced five issues of Nowhere Man since founding Forward Comix just under two years ago.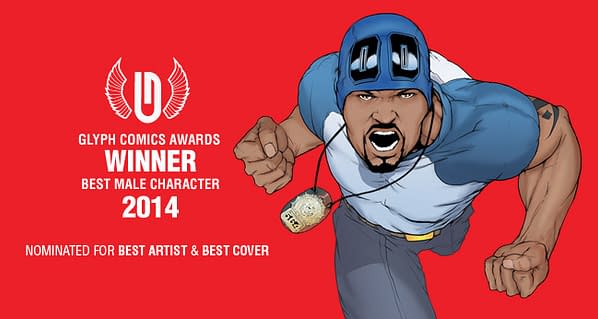 The series takes place in New York City and follows a strong-willed cop who suddenly finds himself blessed with great power and responsibility in the form of realistic, technology-driven superpowers, as Walford explains;
[Nowhere Man] is all about what happens when the military develops advanced technology to battle all kinds of potential threats but then it falls into the wrong hands.
[youtube]http://youtu.be/OQ87vme1QjQ[/youtube]
As you can see from the video, this book features brilliant artwork with pencils that literally jump off the page. Personally, I have always had an affinity for stories that comment on the hypothetical implications of the Military Industrial Complex as it pertains to metaphysical abilities. Ever since Mark Millar and Bryan Hitch blew my fifteen-year-old mind with The Ultimates these types of stories have carried on its legacy by striving to deliver the most palatable forms of superhero realism. Now that's not to say that I don't love mutants or anything, it is really just a symptom of my ever-growing pragmatism.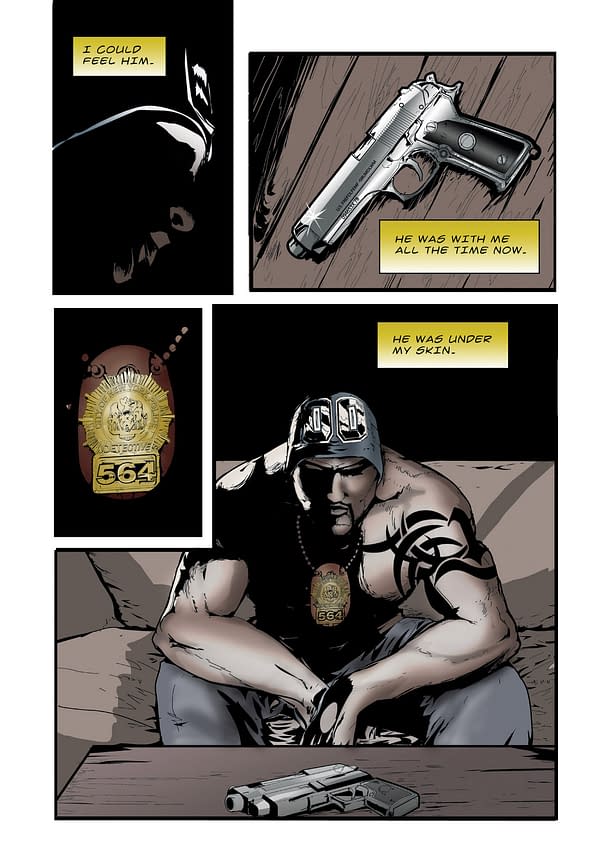 Sigh. I suppose that is what being spoiled by thought-provoking and carefully-orchestrated work for years at a time will do for you…and judging by my experience reading the first issue of Nowhere Man this series is only going to spoil me more as it takes the concept of superhero-realism forward as only a self-published comic can;
It's definitely great to have so much freedom as a creator and to tell the story I want to tell. People who have read [Nowhere Man] have remarked how believable it is and how they can relate to all the characters.
Look for a full-review of Nowhere Man in the next edition of Indy Spotlight and also keep your eyes on Forward Comix as Walford plans to debut an all-ages title later this year.
Shawn Perry is a proud geek striving to be here now. He currently resides in East Hartford, Connecticut. Tweet him @thesperry and email him at Shawn.Perry88@gmail.com
Enjoyed this article? Share it!