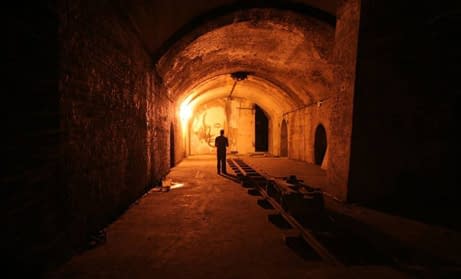 On the Thursday and Friday the end of the month, Alan Moore will be perfoming with Andrew Broder and DoseOne in their Moore-created identies of Crook And Flail.
The musical performance piece will be based on the work created for the Lex Records Unearthing box set, itself based on the Moore novella Unearthing that appears inside London: A City Of Disappearances.
They will performing in the Old Vic Tunnels, located under Waterloo Station, under the aegis of artistic director Kevin Spacey. Tickets cost £25 plus booking and transaction fees.
I saw Birth Caul: A Shamanism of Childhood performed in an old court house in Newcastle-Upon-Tyne back in 1994 and I've never forgotten it. If you too want an unforgettable experience with Alan Moore, you know where to go.
Enjoyed this article? Share it!