Netflix's BoJack Horseman Gets Syndication Home at Comedy Central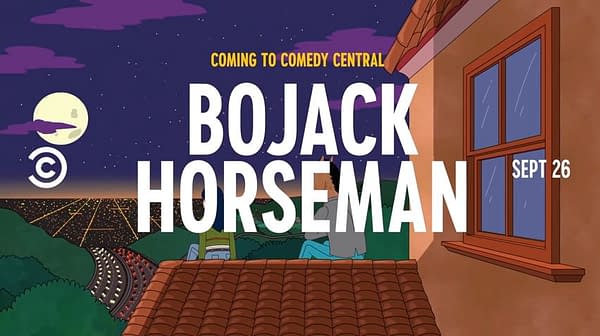 When you're a celebrity of BoJack Horseman's stature, it's not unusual to have more than one home — one east coast and one west cost, for example. What is unusual is when a Netflix original series sets up a new home away from the streaming service. It looks like that's the case, however, as Comedy Central has acquired the television rights to all current seasons of Raphael Bob-Waksberg's adult animated series.
The network will premiere season 1 on September 26th, immediately following South Park's season 22 debut, with select episodes available to stream on cc.com and Comedy Central's app. BoJack Horseman returns to Netflix for its fifth season on September 14th.
"Comedy Central has a long history of using potent satire to help make sense of trying times, so BoJack Horseman is a perfect fit in our lineup. We're thrilled to be the first to put BoJack on linear TV, and who better than an animated horse to teach us a thing or two about humanity? Straight from the horse's mouth." – Tanya Giles, GM, Comedy Central
Producer Tornante Co. had been shopping the rights for several months now, through distributor Debmar-Mercury. Premiering in 2014 when the streaming giant was just beginning to formulate its long-term plans for original programming, Michael Eisner's The Tornante Company was able to retain the off-network rights to BoJack Horseman for domestic syndication. Over time, Netflix has learned to buy up the syndication windows for their original programs in order to retain full ownership of (and profits from) each series.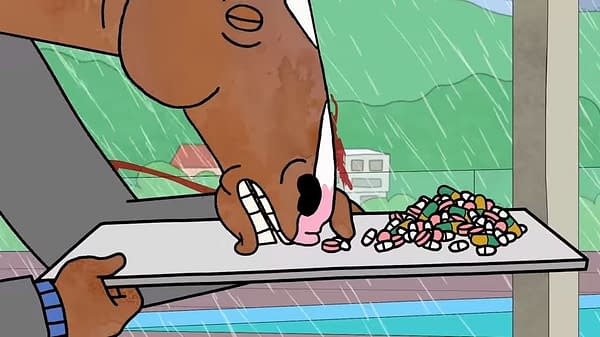 "BoJack Horseman has been a groundbreaking show, defining the best in adult animated comedy just as South Park was before it. It is very fitting that the two shows will air back-to-back on Comedy Central." – Michael Eisner, The Tornante Company
https://youtu.be/P4CG5PxXoJo
Premiering on Netflix in August 2014, the Emmy-nominated and critically acclaimed BoJack Horseman revolves around the titular character (voiced by Will Arnett), a legendary but fatally flawed former 90's sitcom star (who also happens to be a horse) from the family-favorite sitcom Horsin' Around, who has been trying to find his way through a muddle of self-loathing, whisky and failed relationships. Now, in the presence of his human sidekick Todd (Aaron Paul) and his feline agent and ex-paramour Princess Carolyn (Amy Sedaris), BoJack is primed for his comeback. Alison Brie and Paul F. Tompkins also star.