Buckle Up For A First Look At Art From Garth Ennis' Sci-Fi Horror Book Caliban
When Garth Ennis sits down to write a new series, we should probably brace ourselves. When he takes on science fiction, we should be well aware that all hell could break loose as he takes classic elements and makes them suddenly unfamiliar and generally more disturbing than we bargained for. In Caliban, coming in April from Avatar Press, Ennis takes his passion for historical elements and slingshots them into the future of space-travel.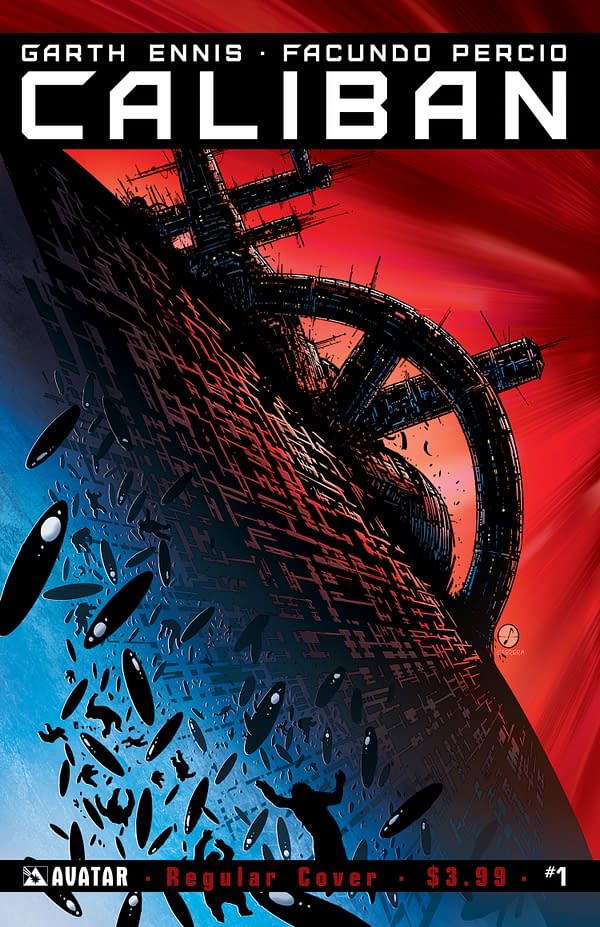 The result is science-fiction horror, and the horror comes from confronting the unknown very, very far from home. What can you expect from Caliban? All the things Ennis is known for: detailed characterization, fairly scathing critiques of the less savory aspects of human nature, and perspective on human psychology and history. What you might not have seen before from Ennis in such bold terms is that sense of perspective writ large as he takes on the vastness and distance of space as well as the isolation that provokes in Caliban's human crew.
Here's your first look at some of the interior artwork by Facundo Percio for Caliban issue #1. Buckle up.