Care Bears 'Unlock the Magic' at Boomerang in New Series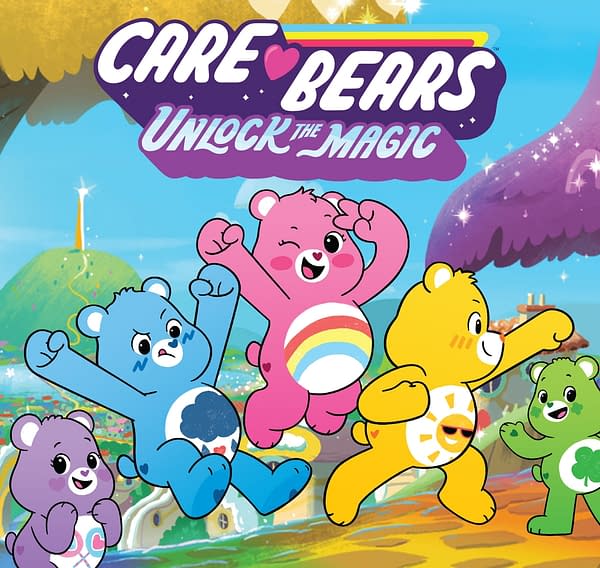 Like a lightning bolt to many a-childhood, Boomerang is buckling up for a return to Care-a-lot with the all new animated series Care Bears: Unlock the Magic. The beloved '80s cartoon will be getting a 2D animated makeover courtesy of Cloudco Entertainment, which will produce 48 11-minute regular episodes: two 22-minute specials and 20 shorts that will highlight individual bears.
"We swung for the fences to give the bears the best and most compelling storytelling, animation and broadcaster home. I am super-proud of the result and thank our own internal team as well as our production partners for their immeasurable hard work and support." – Sean Gorman, President, Cloudco Entertainment

While the series will give the bears a new visual style, it will still include details from the original series' like "the Care Bear Stare" as well as expand Care-a-lot's map into new areas like "The Silver Lining." As the Care Bears venture out on the road for the first time, they will also be introduced to new creatures and use their powers and wits in ways they never have before.
One new addition to the team is Dibble, newest pet and companion who communicates through limited words, coos, and sounds. While it might be hard to understand what she's saying, it's pretty clear to know how she's feeling: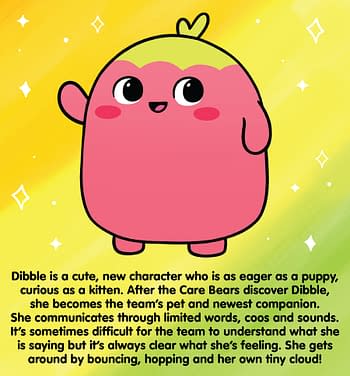 Best part is that fans aren't going to have to wait long to start unlocking – and enjoying – that new Care Bears magic, with Boomerang and Cloudco offering fans several exciting opportunities to engage and share in the experience. Beginning this month, Boomerang social channels will reveal the new look of the "lead" Unlock the Magic characters, offer social moments to show their fandom and shine a light on the lovable, huggable Care Bear life. Additionally, Boomerang will showcase select Care Bears: Unlock the Magic episodes for a limited time in the months following the series premiere.