Posted in: Comics, Recent Updates | Tagged: Comics, creators, dc
---
Chaos And Order At DC Comics So, you know. DC Comics and stuff. Here's what I've been hearing.
Conflict between creative and editorial is on a bit of a high right now. This does vary from editor to editor it seems, but the common thread is that plots and scripts are accepted from writers to an editorial brief… only for that editorial brief to change, and the entire issue needing rewriting from scratch. Again and again. Plot elements suddenly parachuted into already written, and in some cases drawn books.
The problem is not so much editorial interference but inconsistent interference. Minds change, directions change, constantly. This also scuppers long term plans from DC's writers, and they have little confidence that their plots won't be knocked off at a tangent at any stage. Who lives, who dies, it changes at the drop of a hat, it seems to come.
This may be why you haven't heard much about Trinity War of late – as the actual war still hasn't been worked out yet. Books are joined to the crossover and cut on a weekly basis. It's currently onto its fourth version, that I'm aware of. Even the FCBD preview had to have art changes so that it was Baz being attacked, not Hal Jordan. There are big mystery characters, the identity of which keeps changing internally week to week. Villains Month had the ideas parachuted in, but then the details of these changed. And then plots had to fit the new gatefold covers – some writers were given the cover reveal as a de facto plot point and now had to rewrite the issue to reflect the cover.
There are ways to get around this. Be Grant Morrison. To a slightly lesser extent, be Scott Snyder. Or ideally, be one of Scott Snyder's proteges and get some measure of protection by using him as a buffer.
As for Jim Zubkavich, he just didn't have anyone to buffer him on Birds Of Prey, so he got canned. I'm told that DC decided that, given recent criticism, they wanted a female writer on the book. Gail Simone – the natural choice given her history – was considered to take over the book. But Simone wasn't willing to work with with the editor after her experience on Firestorm, which she walked off. Ann Nocenti hadn't performed well on sales of late. So Christy Marx, an old friend of Dan DiDio's from ABC was asked. Marx already works with said editor on Amethyst.
Harras: we all saw what Christy was doing on "Amethyst," and we were looking at "Birds Of Prey" and internally and editorially we were thinking of taking it in a different direction.
Interestingly, while Jim Zubkavich had to go through a competitive pitch to get the book, Christy Marx was appointed without pitching.
Marx: In general, it's too early for me to say anything more. I'm still absorbing a ton of previous material and doing my initial thinking about the direction.
The first issue is only out in a couple of months…
And then of course, there's Marvel. While DC draws talent from Image and Oni, Marvel just waits a little while and then goes in and has a friendly chat with their favourites. Joe Bennett, Paul Cornell, Mahmud Asrar, Pete Woods and Joshua Hale Fialkov are all recent acquisitions returning to, or coming afresh to Marvel.
Now that the New 52 has been around for a bit, Marvel is suddenly the cool place again. They publish a lot of superhero comic books, with less diversity of content than DC, but there is also less micromanagement right now. The creators are to a better extent trusted to work through the approved ideas and will be given enough rope to hang themselves… or ropewalk to success. As a result, the comics sound like they have more of an individual voice. From Jonathan Hickman to Cullen Bunn, from Dan Slott to Joe Keatinge, their individual voices are encouraged. Even when Kieron Gillen is writing comics with a job to move a character from Position A to Position B for another comic to start, he does it with a clear and discernible authorial voice. People are still hired and fired, but even in retrosolicited changes like the recent junking of the team from the Thanos origin for another higher profile team, the original team is given new work as soon as possible.
Make no mistake here, Marvel is not a barrel of laughs. It's a job. Age Of Ultron has been set since 2011, books have plot points mapped out well in advance at creator and editorial conferences, and the bigger books dominate the plots of the smaller ones. There is less spontaneity as a result, Marvel is more about order right now, while DC is chaos. Marvel isn't spinning on a sixpence… but then again, the creators at DC are getting rather dizzy.
There are of course notable exceptions. Action Comics, Batman, Batwoman, Flash, Wonder Woman, Animal Man, Green Lantern, All Star Western, Aquaman, Swamp Thing, have all felt distinctly like the work of their authors, for better or worse. But too many creators fear either their books are slipping away from them, or the fight to get them back is an exhausting one.
Of course this is often the way of Hollywood. Television studios full of writers rooms with everyone pitching in, constant notes from executives and showrunners storming out from one show to another. Despite all the upheaval, people still seem to rather enjoy The Walking Dead. Order and chaos. It doesn't mean it's necessarily bad, but it can be rather frustrating. And frustrated people leave.
But I understand that there is the feeling being expressed amongst DC creators I've talked to, from the rebellious to the compliant, that things have to change. That comics writers be given their shot to see what they can do. And specifically challenge those last minute changes to the comics, and the feeling of constantly working in fear of the next mad idea they'll have to accommodate.
But the example I was most specifically given against this argument is that DC doesn't want to have 52 Batman Odyssey's on their hands, the highly idiosyncratic Batman book from Neal Adams that ran this year and last, which though enjoyed by many attracted much criticism.
Mind you, having one or two Batman Odysseys around the place can always shake things up – did you read Frank Cho's Wolverine this week? Mad as a bag of badgers but a welcome addition.
The New 52 was always a mixture of order and chaos. Has it swung too far one way? Can it be swung back?
DC, naturally, did not return emails.
---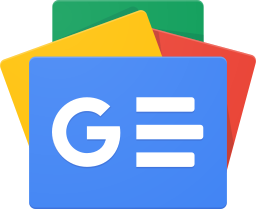 Stay up-to-date and support the site by following Bleeding Cool on Google News today!