Posted in: Comics, Recent Updates | Tagged: chuck dixon, Comics, entertainment, marvel, Marvel Comics, punisher
---
Chuck Dixon's Punisher Vs Dinosaurs Vs Conservatives Back in 2007, Chuck Dixon wrote of Marvel EIC Axel Alonso,
"were Axel to become the king of the world it would not affect my standing at Marvel one iota. I'm blacklisted…. "It's the same reason that you have for wanting me blacklisted. I am apparently an intolerant, hate-filled bigot. And it is as petty as me being critical of Marvel's output. Of course, Mr. Alonso has never bothered to ask me my opinions personally. And the rest of the editors at Marvel are too spineless to go against him." In an article for the Wall Street Journal, Chuck wrote,
The 1990s brought a change. The industry weakened and eventually threw out the CCA, and editors began to resist hiring conservative artists. One of us, Chuck, expressed the opinion that a frank story line about AIDS was not right for comics marketed to children. His editors rejected the idea and asked him to apologize to colleagues for even expressing it. Soon enough, Chuck got less work. This has been transformed online into the blacklisting story again. It was put to Marvel VPP Tom Brevoort who said, answering a number of questions, the first "Is Chuck Dixon blacklisted by Marvel as he claimed on Fox News?"
No, he isn't.

Though, after this latest campaign, I don't know that it would be easy to find an editor up here who'd want to risk working with him.
****
Nobody is refusing to look at Chuck's work because of his beliefs. They might be refusing to look at his work because of his behavior. Different thing.

Given the way he's comported himself, the things he's said and how he's said them, I would be reluctant to work with Chuck. I don't work with people I cannot trust.

Chuck is a long-established, facile writer. He's got proven skills. What seems to be short-circuiting his career at this point isn't his politics, it's his professionalism.

And nobody in this business, absolutely nobody, is owed work.

****

No, there is no Marvel blacklist.

But there are certainly creators who, for one reason or another, nobody is in a particular rush to hire.

Sounds like the same thing, but it isn't. In a blacklist, nobody could hire a creator even if they wanted to. In the latter, nobody in a position to hire a creator chooses to do so. Different thing entirely—and one whose resolution is much more in teh hands of the creator in question.
There's also considerable comment, including that of Dan Slott, on Facebook.
Now I do know that there has been a Marvel boycott in the past, because senior Marvel editorial folk told me. Marv Wolfman after the Blade trial comes immediately to mind. There were those I was told had to apologise first. But as for Chuck? At the time I was specifically told by Joe Quesada that he wasn't blacklisted.
But for those of you who would really enjoy a new Chuck Dixon Marvel comic – how about one that you'd never read before? Because Chuck Dixon has posted the entire sixty page plus Punisher story entitled Sauria that was never published, in full black and white. Which really shows off the Gary Kwapisz artwork rather well.
So if you miss the old style punisher (and you really like dinosaurs – no dig intended at Chuck), it's time to dive in and enjoy…
---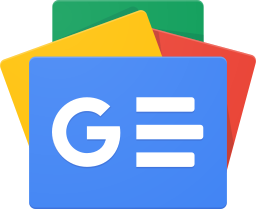 Stay up-to-date and support the site by following Bleeding Cool on Google News today!