Posted in: Recent Updates | Tagged:
---
Comics Creators – Together We Will Stand? As French comic book creators take to the streets to protest about imposed digital exploitation fee structures from their publishers, and launch a second petition against such action… it seems there are stirrings in the USA as well.
Tony Harris, best known for his work on Starman and Ex Machina, with a Sony deal signed for his War Heroes book, has been tweeting calls for a creation of a new comic book creators organisation//guild/thing, alongside Steev Niles.
Calling it the Sequential Arts and Entertainment Guild, Tony has been putting the word out.
Tony saw problems ahead;
Soon SAEG had its first member, Ron Marz.
And Tony went to work;
And we started to get some definition.
But Tony wanted to make one thing clear.
Of course not, that would be socialist. Tony has continued to post about plans, here are a few more highlights.
Tony may not want to call it a union, but it does seem to want to do the kind of things that unions do. There is a fear however that if employers see the word union, suddenly they come up with a word of their own, blacklist.
The concept of forming a comics union has been tried before. In the forties and fifties, it was scuppered by creators offering lower-than-union-suggested rates to get work. The aforementioned Neal Adams launched a number of initiatives in the seventies over health care, royalties and the return of art board, but the proposed union became guild, albeit with prominent members. Then in the eighties, a Creators Bill Of Rights was proposed by a number of the day's movers and shakers, from Dave Sim to Steve Bissette to Larry Marder. But since then, the move for industry representation has fallen to the side – the emergence of creator owned comics enabling creators of a certain mind set to set up on their own.
Of late, many creators have returned back to the fold of company-owned comics. It could be that the time for a union guild is upon us again…
---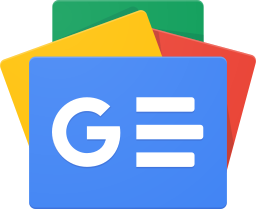 Stay up-to-date and support the site by following Bleeding Cool on Google News today!