Many moons ago, I had a hot tip from a remarkably good source that the BBC had cast Paterson Joseph to play Doctor Who, taking over from David Tennant in the role. So convinced was I that I put £50 on him at 50:1. I watched as the odds dropped to 3:1. I could have cashed in then but I was confident in my source.
An hour before the announcement of the announcement, and long after I could have changed my bid, I heard the word from an even better source. It was Matt Smith instead. So I broke the story.
Matt Smith is the Eleventh Doctor

— Rich Johnston (@richjohnston) January 3, 2009
But obviously, for years I was castigated for the Paterson Joseph version. And I had to take it on the chin. No dig at Matt intended.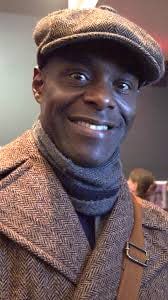 Today, Steven Moffat confirmed Neil Gaiman's previous account that the role of The Doctor had been previously offered to a black male actor, though he was not named. Some media sources have taken this to be instead of Peter Capaldi, though the timeframe isn't mentioned.
Gaiman and Joseph worked together on the TV series Neverwhere, where he played a very Hartnell-like character, The Marquis De Carabas. Moffat and Joseph worked together on Jekyll.
Is this the Doctor you could have won? And what circumstances went down for him not take the role?
I bumped into Joseph in town last month at a radio pilot recording. I really should have asked. And I should really write about that evening, especially his impersonation of Desmond Tutu…
Diddly dum, diddly dum, diddly dum…
Enjoyed this article? Share it!