DC Comics appears to have pulled digital download codes from their comics.
In recent months, they had had a fairly steady standard when it comes to digital download codes included with print comics. A $3.99 twenty-page comic gets a download code, a $2.99 twenty-page comic does not. For premium $4.99-$7.99 books with increased page count, you are in the lap of the gods. You might get one, you might not, there is no rhyme or reason.
Well, as if today, there is. $3.99 DC Comics no longer have a download digital code as standard. No warning, just the new policy.
When Marvel temporarily removed codes over a year ago, they announced the change in advance, individually dealt with customers upset by the change and finally made the digital download as standard.
There are some comics that do have such a code, such as today's Action Comics Special #1, but Cyborg, Deathstroke, Green Arrow and Nightwing do not.
While on ComiXology, DC Comics titles that were $2.99 are now $3.99. So DC print buyers lose their 'buy print, get digital' deal and DC digital readers get a price hike.
Well, at least they don't have to spend twenty-five cents on DC Nation #0…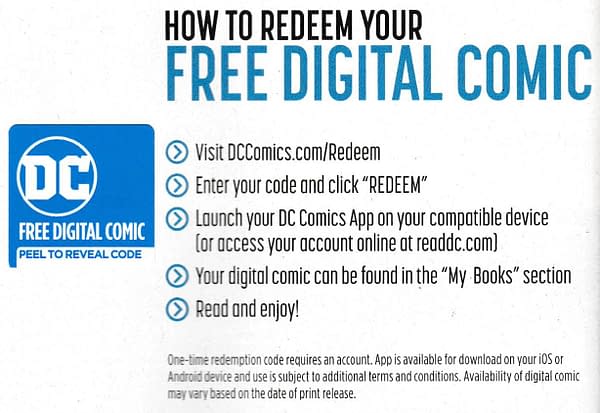 Enjoyed this article? Share it!