Posted in: Comics, Recent Updates | Tagged: Comics, dc, dc comics, Diane Nelson, entertainment, survey
---
DC Comics To Survey Its Freelancers About Their Concerns Diane Nelson, President of DC Comics, has written a letter to every freelance creator at DC Comics, ahead of an upcoming survey to be taken from such employees.
She begins by stating,
DC Entertainment is committed to its talent. We have the best, brightest and most creative partners in any entertainment industry, and we are deeply invested in strengthening, expanding and energizing how we work together to create the comics we and our fans love.
Which is a good start. Don't you feel loved?
The company has a long and storied legacy spanning over 80 years, featuring characters that have become pop culture icons. This was accomplished by maintaining DCE as the premier destination for the most talented people in our industry – a tradition we strive to maintain and improve every day.
Yes… although up-sticking from New York to Burbank forcing the majority of your staff to leave their job isn't the usual way that's done.
We want to continue this tradition. We want to foster an environment conducive to your needs. Our goal is to create a culture that allows top writers and artists to do their best work, with the best editorial, marketing, publicity and external support teams at their disposal.
Which is at odds with what many DC Comics creators have been telling me over the last few years. Now, they've been telling me less of late. But there are still problems with micro-managing, last minute changes and a lack of direction. But how can creators get that message across without going through some dumb patsy like me?
With that in mind, we are launching our first Talent Feedback Survey, which will help us to better understand and identify what we are doing well and where we can make improvements in how we work with you to create great comics. Your responses to this survey will be anonymous and are vital to us as we address our organization and our creative process.

You will be receiving a link and instructions on how to take the survey from our survey partner, Culture-Strategy Fit, in the coming week. In the meantime, please let us know if you have any questions.
I understand some DC creators feel a little insulted, citing all sorts of issues at the publisher and its relationship with the creative community, especially the uncertainty over the move to Burbank and how this will affect the make-up of editorial – the ones who commission freelancers. Something a survey won't address.
But this could be seen an an opportunity to say just that. A good survey gives creators the opportunity point these things out, and have them statistically monitored. Maybe even have them addressed. And you'll even get the data back to see for yourself.
Your honest and detailed feedback is integral to not only our internal planning and culture, but to how we manage our relationship with you and your contemporaries. Results from this survey will assist us in identifying areas of the business that need our attention, and let us know what areas we can improve and those that we should reinforce. We plan to share directional results with you, as well as key learnings and action plans we may implement based on the feedback received.
The letter concludes,
We will share further announcements with you as the year progresses and as we continue to strive to make DCE the premier destination for the most creative talent and a company that champions, develops and supports new talent. Thank you for taking the time to participate and for the work you do on behalf of DC Entertainment.
We hope it works and everyone is satisfied. But it doesn't touch on the biggest thing that keeps creators at DC Comics. Because, despite the micro-management, the last-minute changes and the worries about what Burbank will bring with new bosses, commissioning editors and new relationships having to be struck while simultaneously looking for work elsewhere in case it all falls apart, there's something that DC Comics has that Marvel doesn't.
DC Comics pays better. Oh not in every case, of course, and there are plenty of individual deals struck at both publishers that are very lucrative indeed, but in general, a non A-list creator will get paid more at DC than at Marvel, especially when you add it all up. Talking to many creators, that if nothing else is the perception. And I've seen paycheques from creators who I would see at similar levels of popularity and the DC one is definitely on the larger side. And for some that means putting up with everything else is just part of the ticket.
Whether that's sustainable or not, I don't know.
---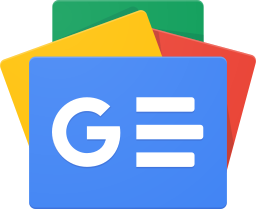 Stay up-to-date and support the site by following Bleeding Cool on Google News today!