Posted in: Comics, Recent Updates | Tagged: Comics, deadpool, entertainment, faban nicieza, marvel, sexuality
---
Deadpool, His Sexual Orientation, And Twitter
Fabian Nicieza is writing a new Cable/Deadpool comic book. And, on Twitter, questions were asked about the possibility of their budding bromance…
It refers to an article from a couple of years ago, in which the author runs through a litany of references to Deadpool's sexuality in the comics, backed up by a variety of Deadpool's writers. "Bisexual", "omnisexual" or "pansexual" being the commonly used phrase for his preferences, though the character has never used labels himself. And then there's Cable. So would this be continued in the new series? Fabian Nicieza, also co-creator of the two characters replied with his thoughts. But it didn't go over too well.
At which point, Fabian stopped replying… and left it to the internet.
https://twitter.com/Laiqalasse/status/633029955484524545
https://twitter.com/jaybirdtoddz/status/633204244464697344
https://twitter.com/clintfbartcn/status/633290217294663681
https://twitter.com/clintfbartcn/status/633654209989115904
At which point, he returned with a brief response saying,
Over here, Mister Nicieza, over here! I did ink you once after all…
YouGov recently ran a poll that states that 54% of a youth audience say that they are not 100% heterosexual. There's a lot more non-traditional orientation visible and identifiable these days, and Marvel's lead characters don't seem to reflect that. Which is why, when arguments like this flare up on-line, they are seen as more intense, as there are very few prominent characters around open to such identification.
But with this, and the Hercules bisexuality issue that recently hit the news wires, I get the feeling that we can expect a sea change to come over the next year.
Anyway, I think it's time for Ryan Reynolds to weight in. Anyone have his number?
---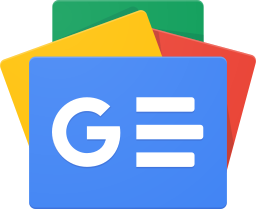 Stay up-to-date and support the site by following Bleeding Cool on Google News today!