Posted in: Comics, Denver Comic Con, Recent Updates | Tagged: bombshells, Comics, dc, denver comic con, harley quinn, starfire
---
Denver Comic Con '15: The DC All Access Panel Teases Post-Convergence, Starfire, Bombshells, And More
DC's All Access Panel at Denver Comic Con was the first time one has been held at Denver, and DC was a noticeable addition to the convention this year, including bringing Graphitti Designs with DC merchandise and some DC characters were even featured in Art Baltazar's artwork for the show. Van Jensen, Jimmy Palmiotti, Amanda Conner, Marguerite Bennett, Jeff King, and Dan Jurgens crowded the slightly truncated dais. The panel was pronounced full shortly before starting.
The panel opened by declaring their arrival at Denver Comic Con for the first time. Some video promo was shown for DC All Access online, of course, giving a peek at different areas ranging from comics to video games, animation, and TV.
While looking at the cover of the final issue of Convergence, out May 27, Jeff King explained the plot of the event in brief for the audience. He highlighted the connections between Crisis on Infinite Earth (whose characters will have events happening to them after Convergence, he said), Worlds End, and Convergence. He said that #8 will give us a "revelation about who Braniac really is". Asked how the DC universe will change after Convergence, King said that "Every character will now be available to storytellers. We won't see them all right away, but we will have the opportunity to bring them together again". There's a Denver Comic Con variant cover of Convergence #1, King said, which shows Earth 2 characters "new to the DC Universe" available at the Graphitti Designs booth.
Discussing The Flash, Van Jensen said that whether you're a fan of classic Flash or the TV show, this is going to be a surprising series for readers. #41 is on sale June 24th. We were shown the covers for Flash #42. Van Jensen said that Henry Allen is shooting a gun at his son, so that's very "dramatic", he said. He commented on the backstory of Henry being convicted of the murder of Barry's mom and the "long hidden secret truth about that might be coming to light", Jensen hinted. #42 is out July 29th.
Dan Jurgens has been put on Bat-Mite to "give the character a sense of gravitas", after working on Futures End, since he wanted to do something "different". Bat-Mite understands that he "trained" and "taught" Batman and now he's here to teach everyone else, too, Jurgens said, to laughter. "Now he's going to go on to deal with the rest of the DC Universe", he said. Newcomer artist Corin Howell's artwork looked pretty appealing. Most of the discussion of Batman-related titles was reserved for a separate Batman panel on Sunday at Denver Comic Con.
Jimmy Palmiotti and Amanda Conner spoke about Harley Quinn and Power Girl #1. Conner related that bringing Power Girl into several Harley Quinn issues made them want to do "more of this". The whole story chronology takes place in the space between two panels in a previous issue. The artwork is by Stephane Roux and Palmiotti said the two protagonists are going to be "destroying everything in their sight" in this issue. In #2, out on July 15th, Conner said "Harley can take a bullet", based on the cover. Palmiotti said that at some time in the past, "Power Girl has made a big impression on a planet" that will appear in #2.
Regarding Starfire's arrival with Issue #1 on June 10th, Conner commented on what a great job Emanuela Lupacchino has been doing. Starfire wants to be a "regular human being" and wants to go somewhere warm and sunny so goes to Key West, Conner said, where a lot of crazy things go on. "An orange girl wouldn't stand out very much there", Conner joked. She surprises the locals and doesn't try to "hide her identity". Palmiotti said the comic is perfect for new readers of Starfire, and if you know about her already, you'll get "an extra giggle here and there" with references. He said the tone will be somewhat like Powergirl from "a few years back", Palmiotti hinted. It's a somewhat all-ages comic, he said, but don't "give it to a 4 year old". It's "all ages except for when it's not", they joked. In Issue #2, Starfire deals with fighting a hurricane, and "she's not good at it". The cover shows her being attacked by a parrot. Palmiotti joked that she eats the parrot but then rescinded that as untrue, to laughter.
Mad Max: Fury Road got some enthusiasm from the audience. Because DC is part of Warner Bros, DC was able to do tie-in comics. The series will be 4 issues, and the first is out now. One a month will appear for as long as Mad Max runs in the box office, for 4 months, DC said. Tommy Lee Edwards is the artist on the series.
Bombshells also got some love. Marguerite Bennett she's been "sitting on this" since last September and asked for a round of applause for her restraint. Bennett is excited that we get to "explore this world through all these different genres". Every one of the 10 page units is going to settle on a genre with an "alternate history of WWII". It's an "incredibly fun world", she said, with interior art by Marguerite Sauvage. She said that to give us an idea of the tone of the book and how "lively" it is, the first page opens with a black and white film cell appearance with graininess and a film roll spinning. We see a "damaged image" of a family walking at night going to the movies. A gangster pops out "with a tommy gun" to attack them. A figure "jumps down" and it's Batwoman who saves Bruce Wayne's parents, she said. The "whole conceit of the story is that heroines came first, that there were no women who were derivative of their male counterparts", Bennett explained.
The panel closed out with a discussion and clip from the upcoming Arkham Knight game, but unfortunately I had to duck out, as did Amanda Conner and Jimmy Palmiotti, for our next panel, 'Married to Comics', also featuring Fred Van Lente and Crystal Skillman.
---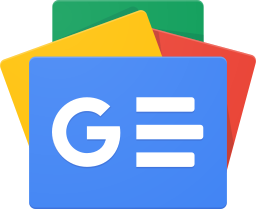 Stay up-to-date and support the site by following Bleeding Cool on Google News today!