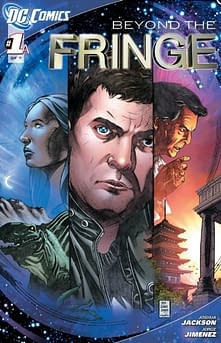 BishopDelight: Fringe is returning to American screens (and torrent lists everywhere else) this month. And Joshua Jackson, who plays Peter Bishop on the show, has written a comic book for DC, only being released digitally, for 99 cents…
FacebookDelight: Graphic.Ly have launched a Facebook app so creators and publishers to embed a comic on a Facebook page, to read or buy….
ThingDelight: In time for the latest The Thing, Dark Horse is publishing a digital comic set in the same continuity, The Thing: The Northman Nightmare by Steve Niles and Patrick Reynolds.
AppDelight1: Devil's Due Digital has released their new Fubar Apple app to download the comic, at 99 cents each, with 15 stories of a wartime zombie infested Europe. Nice, but not enough to buy an iPad for.
AppDelight2: Chris Ware is publishing Touch Sensitive, an iPad-only comic for 99 cents, through the free McSweeney's App. Fourteen pages oif art and animation, it was developed with Spaces of Play,
It will not be made available in any other format. Right, I'm going to get an iPad.
Enjoyed this article? Share it!